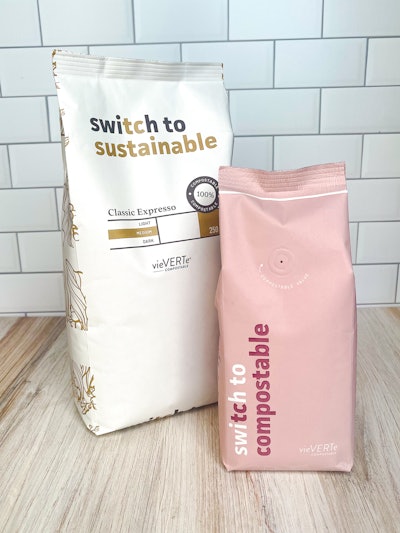 TC Transcontinental Packaging is a leader in sustainable film development through investments in R&D technology and testing, recycling efforts, and the dedication of its people.
At PACK EXPO, the company will launch its theme, "Especially for You" to express its passion for flexible packaging, its commitment to its customers, and its drive to develop innovative sustainable products.
TC Transcontinental Packaging will also introduces a line of sustainable flexible packaging for the home and personal care market with vieVERTe™ recycle ready packaging, available with up to 38% post-consumer recycled content (PCR) and vieVERTe™ PCR with up to 50% PCR content. These sustainable packaging options were developed to meet the special product attributes for the home and personal care market.
The vieVERTe™ product line is a sustainable solution for hygienic wipes, sachets, laundry, and dishwashing products such as pouches for pods, fitmented pouches, and, personal care product overwrap. The vieVERTe™ recycle ready and PCR flexible packaging films have been developed to perform in high-speed applications to ensure optimal processing efficiency and reliable sealing in production lines.
TC Transcontinental's vieVERTe™ recycle ready and vieVERTe™ PCR films preserve the fragrant scents and chemical integrity of household and personal care products with the ultimate level of barrier. In addition, these films protect products from odor contamination and provide chemical-resistant packaging.
Additionally, the vieVERTe™ products are suitable for fitmented pouches to accommodate the growing demand for products moving from rigid containers to flexible package. Flexible packaging reduces the use of plastic material compared to rigid packaging as it requires less plastic by weight to package the same volume of product. Flexible packaging also has an overall lower environmental footprint than rigid containers as it relates to energy and water usage, and lowered transportation requirements.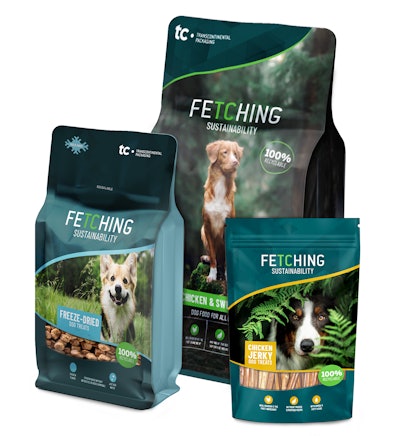 "TC Transcontinental Packaging is committed to creating flexible packaging that is 100% recyclable, reusable, or compostable by 2025, partnering with leading brands in achieving their sustainability goals," said Thomas Morin, President TC Transcontinental Packaging.
"Since its founding 45 years ago, TC Transcontinental has made sustainable development an integral part of its business. We are proud of our contributions to a healthier planet and are aligned with the UN Sustainable Development Goals to address climate change and to reduce environmental impacts."
Companies in this article