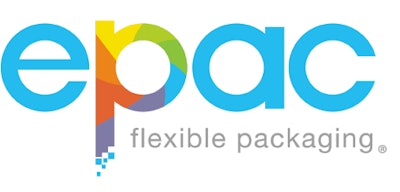 ePacONE was developed by ePac to serve all brands, large and small, regardless of run-length.
With ePacONE, ePac is committed to continue to innovate in the flexible packaging space by extending its unique value proposition to all brands. Customers of any size will now benefit from ePac's industry leading Just-In-Time manufacturing capabilities across the globe, short lead time (5-15 business days once artwork is approved) and other engagement solutions (such as ePacConnect) at competitive prices whatever the order size.
Simultaneous with the announcement of ePacONE made by ePac, long time industry veteran, and CEO of ePac, Jack Knott, offers his insights on the importance of this announcement to the flexible Packaging Industry.
As explained by Knott: "ePacONE is analogous to what many of us lived through in the years leading up to our internet connected world. There was first the abacus, then the calculator and smart typewriters, next a desktop computer and eventually a laptop, smart phones, and more.
Each iteration kept getting smaller and faster, but the only development that made any of this valuable to advance the human race was the Internet. It connected us all as one and allowed us to use a computer individually or to share it with thousands. As long as I've been associated with flexible packaging, everything has been mechanical, so all the new improvements have been around a single stand-alone asset. Separate mechanical machinery cannot be operated in a connected virtual mode and run as one. ePacOne accomplishes this."
ePacONE is a one-of-kind proprietary cloud-based manufacturing platform which enables all ePac locations to be connected and managed as a single manufacturing plant. With ONE, jobs are automatically produced at the optimum locations based on proximity to customer, size, plant capabilities, and capacity. ONE also enables ePac to split jobs and produce them simultaneously in multiple locations.
Since its creation in 2016, ePac has served thousands of small, medium, and large sized brands offering just-in-time manufacturing and industry best lead times of 5-15 business days. The development of ONE allows ePac to bring its same unique customer experience to all brands.
Benefits to ePac customers include:
● Fast time-to-market, rapidly launch new products and revisions to existing ones
● Ability to order to demand, thus reducing inventory and obsolescence
● Complete disaster recovery and redundancy
● Unlimited SKUs
● Reduction in shipping costs (and environmental impact) through production closest to end customer
● Competitive long run pricing
According to Parag Patel, ePac's CIO, " With ONE, we are again revolutionizing the packaging industry through a one-of-a-kind proprietary platform which allows us to extend our value to brands beyond the SMB space. As one virtual flexible packaging manufacturing plant, we unlock ePac's ability to print up to 8 million linear feet per day, increasing to 17 million linear feet per day with our ongoing expansion. ePacONE is a natural evolution of our technology infrastructure, as we continue to lead the flexible packaging technological revolution, and scale our solutions." PW
Companies in this article