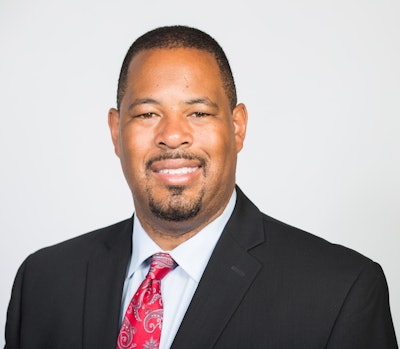 Merrill designs and implements Triangle's strategic business plan and oversees day-to-day operations, including finance, management information systems, sales, marketing, human resources, and engineering. Since he joined Triangle, the company has achieved a 25% increase in revenues and a 60% increase in EBITDA. Merrill is a member of PMMI and is active in the local and national efforts of the Jackie Robinson Foundation.
Merrill's career began at McKinsey & Company after he received his Master's in Science with a focus on Operations Research and Management from the Massachusetts Institute of Technology (MIT). He has worked for companies such as the Civic Consulting Alliance and JBT Corporation, as well as pursued various entrepreneurial enterprises. Career achievements include achieving double-digit YOY organic revenue and EBITDA growth, improving sales effectiveness, leading and guiding the acquisition and integration of a UK company and more.
"This is a tremendous honor for N'Gai, who has been a great asset for our organization over the past couple of years," said Bryan Muskat, Triangle's CEO. "His leadership and experience have helped us not only grow but improve efficiencies. We look forward to what the future brings under his guidance."
Crain's Chicago Business highlights notable executives in specific industries and groups that have made significant impacts within their area of business, including executives of color, who are largely underrepresented. In fact, people of color account for just 25% of the manufacturing workforce.
Companies in this article