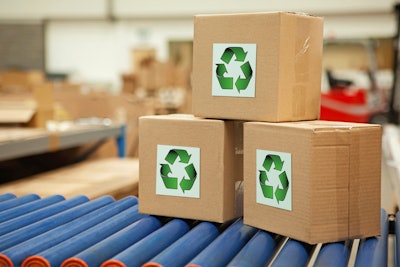 A new market report, The Future of Recycled Packaging Markets to 2023, from Smithers Pira, forecasts that in 2023 the recycled content of paperboard, metal, and glass will remain about the same as currently since these are already mature and saturated recycling industries. The overall percentage of recycled content in plastic packaging is bound to increase, the report notes, as retail chains and brands commit to including more recycled content in their packs. Furthermore, governments in a number of countries have set stringent targets for a higher recycled content to be incorporated into packaging over the five years to 2023, especially for plastics.
The report values the global recycled packaging materials used for packaging at $136.5 billion in 2018 and estimates the market will grow by 5.7% annually during 2018 to 2023 to $180. One billion global recycled packaging materials consumption used for packaging amounted to 188.7 million tonnes (208 million tons) in 2018 and is forecast to grow 4.7% annually during the same period to 237.2 million tonnes 261 million tons).
Says Smithers Pira, major brand owners and large retail chains have announced sustainable packaging goals in response to growing public concern about the impact of waste packaging on the environment. These include measures to:
Eradicate difficult or unnecessary single-use plastic packaging
Improve designs to use less or more sustainable materials
Make all plastic packaging reusable, recyclable, or compostable
Ensure that packaging contains recycled materials
The European Union has also initiated a series of legislative packages and regulations that support the drive for greater use of recycled materials in packaging.