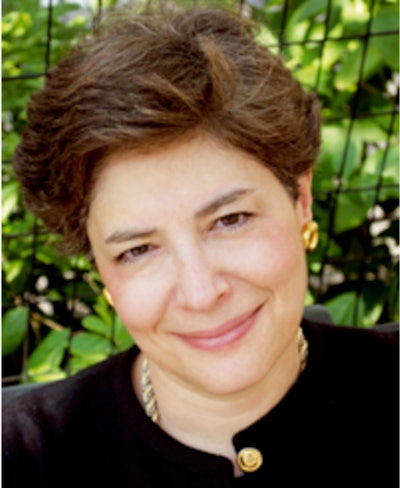 The Sustainable Packaging Symposium 2012: Advancing Sustainable Supply Chains with Optimized Packaging, organized by GreenerPackage.com and the American Institute of Chemical Engineers' Institute for Sustainability, and scheduled for April 3-5, at the Hilton Americas, Houston, is announcing even more new, sought-after speakers, as the event draws near.
Just added to the program, Jacquie Ottman, founder and principal of J. Ottman Consulting, Inc., will provide attendees with an overview of her book, "The New Rules of Green Marketing, Tools and Inspiration for Sustainable Branding," which is being called "The new green marketing bible," and "The end all and be all of green marketing." Ottman, considered to be the nation's foremost expert on green marketing and eco-innovation, is an advisor to Fortune 500 companies, as well as the U.S. government's eco-labels program. During her presentation, scheduled during the Tues., April 4, luncheon, Ottman will provide a peek at some of the strategies and stories from her book and will answer attendees' most pressing questions related to green marketing.
This year's event, co-chaired by Meghan Stasz, Director of Sustainability for the Grocery Manufacturers Association (GMA), and Rachel Kagan, Senior Director of Environment & Sustainability Policy for Food & Consumer Products of Canada (FCPC), will focus on optimizing packaging to advance sustainable supply chains and to reduce product and food waste. Speaking to these themes will be keynote presenters Dr. Bill Flanagan, Leader, Ecoassessment Center of Excellence, GE Global Research, and Michael Hewett, Director of Environmental and Sustainability Programs for Publix Super Markets, Inc., who will speak on the mornings of Wed., April 4, and Thurs., April 5, respectively.
Also on-board for the second annual SPS event are a multitude of professionals from leading consumer packaged goods companies and global retailers. The newest speakers on the program include:
• Bob Branham, Director of Customer Sustainability, General Mills
• Harriet Hentges, Vice President, Corporate Responsibility & Sustainability, Ahold (Koninklijke Ahold N.V.)
• Jeff Meyers, Sustainable Packaging Program Manager, Coca-Cola Refreshments
• Nate Shepley-Streed, Consultant, ret. The Kroger Company
• Renato Wakimoto, Regional Director Packaging, Johnson & Johnson Consumer Companies
• Robert Combs, Project Leader, SCS Production Services-Packaging, Burt's Bees
• Ryan L'Abbe, Vice President/General Manager, Ice River Springs
New session explores brand owner, retailer perspectives
One session recently updated with new speakers and topics is "Brand Owner and Retailer Perspectives on Sustainable Packaging," scheduled for the afternoon of Wed., April 4. Presenters include Lisa Grice, CIH, NA Sustainability Practice Director for Environ; Tony Kingsbury, Dow Executive-in-Residence, UC Berkeley; Jeanne von Zastrow, Senior Director of Sustainability and Industry Relations, Food Marketing Institute (FMI); and Robert Combs of Burt's Bees.
As the session description explains, "Key stakeholders in the packaging supply chain continue the heavy lifting of developing definitions and functional systems that further sustainable packaging. Often this work starts with the challenge of identifying those areas on the supply chain requiring close examination; deciding which tools to use for optimal outcomes; and implementing strategies for mitigating problems.

"Experts in this session will explain the key issues surrounding this work and will also shed light on the realities at the brand owner and retail level. Are sustainable packaging decisions being made with a holistic viewpoint? Does the retail buyer know the fundamental questions they should be asking their suppliers about sustainable packaging? Presenters will describe the realities that exist in every stakeholder community in the supply chain, including the successes and where gains are still needed." 
This session will also include an overview by von Zastrow of a special brief being released by the FMI entitled, "The Packaging Brief for Category Managers," written especially for retail buyers.
Bonus session: Bioplastics LCA
Before the official conference begins, all SPS 2012 attendees are welcome to attend a bonus session led by Lise Laurin, director of EarthShift, entitled "A Working Tutorial on Sustainability ROI." The working group will study the pros and cons of pursuing bioplastics from a life-cycle perspective. The session offers interactive learning and a practical education that will be applicable to sustainable packaging issues commonly experienced in the field.
Registration to SPS 2012 is available at the event's dedicated Web site. While rooms at the Hilton Americas are sold out, other hotel options are listed at the event site.