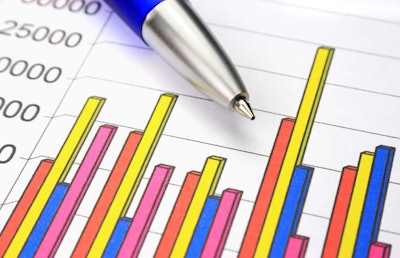 The number of S&P 100 companies producing sustainability reports with performance data jumped by more than a third in the past year, according to a new report from the Sustainable Investment Research Analyst Network (SIRAN), a working group of the Social Investment Forum (SIF). Moreover, 93 of the S&P 100 now provide at least some sustainability information on their Web sites. SIRAN commissioned KLD, now part of RiskMetrics Group, to write the report, titled "S&P 100 Sustainability Reporting Comparison."
"For most of the past five years, in addition to sustainability reports, we have also seen a gradual increase in the number of companies adopting the Global Reporting Initiative [GRI] reporting framework," says Sharon Squillace, RiskMetrics' research analyst and manager of the S&P 100 Project. "Last year, however, the number of companies referencing GRI in their reporting has jumped by an impressive 25 percent."
GRI was established to develop standardized indicators for reporting on environmental, social, and governance (ESG) factors, which continue to evolve over time through a public, transparent, multi-stakeholder standards-setting process.
While most S&P 100 companies release some sustainability data, only six firms publish complete sustainability reports that meet GRI's highest, "A" level reporting standard, the SIRAN report shows. An "A" level report provides data for all of the core GRI performance indicators; addresses the management approach for each indicator; and includes organizational information such as identification of key risks and a statement from the CEO addressing the relevance of sustainability at the organization.
Other key findings of the report include:
• During 2008, 93 companies included sustainability information on their Web site, up by more than 60% from 58 companies in 2004.
• Sixty-six firms produced a formal sustainability report with performance data in 2008, a 35% jump from the 49 reports produced in 2007.
• Since 2004, the number of companies making reference to the GRI in their sustainability reports has more than doubled from 24 to 55 of the S&P 100.
"The fact that we saw an increase in companies issuing sustainability reports during one of the world's worst economic downturns clearly demonstrates that ESG information is not a luxury but extremely relevant to companies and their investors," says Peter DeSimone, SIF's director of programs. "This trend supports the idea that investors look for solid ESG performance in valuing companies, and that more and more companies accept this development and are willing to supply information in this area."