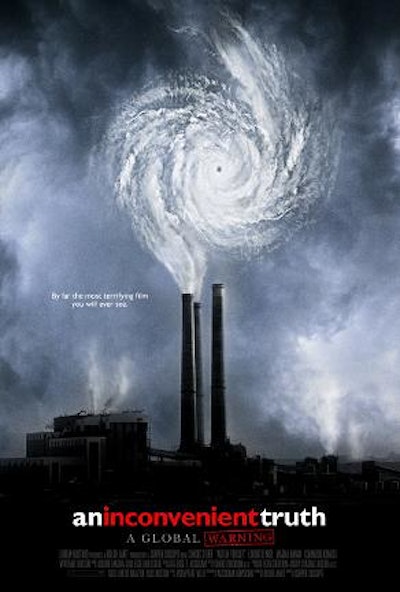 We typically see packaging in reports strewn with images of littered roadsides, penguins caught in beverage carriers, expanding landfills, or garbage on barges in the ocean.

Right now, sustainable packaging is desirable, particularly with Wal-Mart and its supplier-focused Scorecard.
Perhaps one of the more "environmental friendly" packages is for the DVD of the documentary An Inconvenient Truth, Al Gore's video commentary on global warming. Released last September, the DVD's packaging is made of 100% post-consumer paperboard with "inks and coatings formulated to emit virtually no volatile organic compounds into the atmosphere, no inserts, no laminates, and no plastic," according to a report at www.climatecrisis.net/blog.

A review of the documentary at www.cinemablend.com/dvds/An-Inconvenient-Truth-1929.html reads: "True to its message, the packaging… is far removed from the old debate of plastic jewel case or snapper packaging. Instead, the package is a cardboard envelope, made from 100-percent post-consumer waste recycled paper. The packaging also encourages people to "Watch it. Share it. Donate it." I'd like to sit here and complain that with a cardboard envelope my copy of the DVD is much more likely to get scratched or dirty, but the truth is I have too much respect for the stance Paramount Classic [the movie's distributor] has created with this packaging." The site lists Princeton Disc (www.princetondisc.com) as the custom DVD packaging provider.

Despite the praise for the packaging, one of the suggestions www.climatecrisis.net mentions as a way to reduce your [environmental] impact at home is to "avoid heavily packaged products. You can save 1,200 pounds of carbon dioxide if you cut down your garbage by 10 percent."