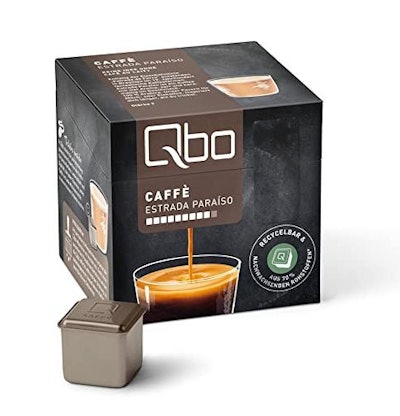 ThePackHub
New compostable and biodegradable packaging developments continue to crop up, with several new bio-based material alternatives replacing plastic packaging. There is a significant amount of compostable, biodegradable and bio-based examples both in development and coming to market.
Learn more about ThePackHub's Innovation Zone here.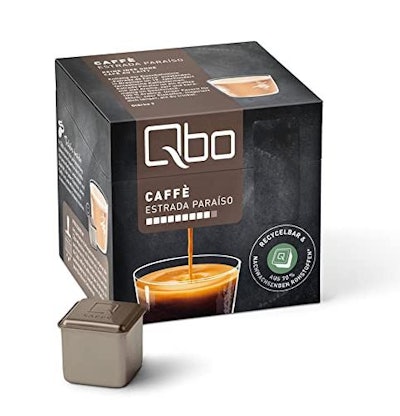 Bio-Based Coffee Capsules Made from Renewable Raw Materials
In a three-way collaboration, German coffee producer Tchibo is introducing a bio-based capsule for its Qbo brand made from 70% second-generation renewable raw materials. The feedstock for the capsules is supplied by Finland-based Neste and will be converted into capsules by Berry Superfos. These second-generation renewable raw materials are manufactured using organic waste and by-products, such as tall oils from forestry, waste fats from the fast-food industry and vegetable fats from cooking oil production. These materials go into producing PP polymers with the same quality as virgin PP, and it is claimed that the consumer won't see or taste any difference. Tchibo say that they chose Berry Superfos for the project as it has experience with their products and holds the required ISCC PLUS certification to produce the capsules from renewable materials.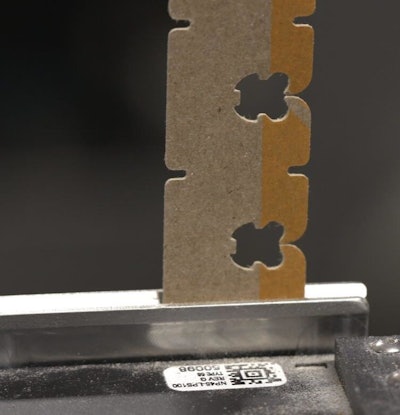 Canadian Bread Brand Switches to Compostable Bag Clips
Bimbo Canada, a subsidiary of the Mexican bakery company and one of Canada's largest bakery companies, is changing its plastic bread bag clips to compostable cardboard clips. The change is to start immediately and will be complete within two months. It's expected to reduce the company's single-use plastic consumption by about 200 metric tons annually. The new cardboard tags are made from recycled board and can be composted in municipal curbside waste pickup. Extensive testing has been carried out across various scenarios, including repeated cycles at room, fridge and freezer temperatures. They are said to biodegrade in the right conditions in 84 days. The new bread bag tags are the result of a partnership with Quebec-based KLR Systems, which won a provincial Food Innovation Award last year for developing the cardboard clips. Bimbo Canada has set a goal of having 100% of its packaging recyclable, biodegradable, or compostable by 2025.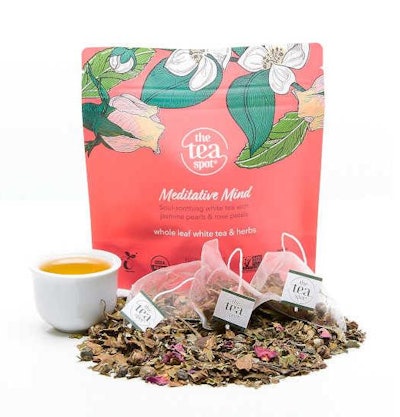 Compostable Packaging for US Tea Range Introduced
The Tea Spot is a leading producer of handcrafted whole leaf teas based in Louisville, Colorado. Thanks to a $10,000 grant from Boulder County, the business has now introduced a line of 100% compostable packaging in its effort to make a low-waste impact on the environment. The grant facilitated thorough research of the appropriate compostable materials to expand The Tea Spot's sustainability efforts to individually wrapped tea sachets in foodservice. The packaging and tea sachets are made from plant-based and sustainable materials—100% biodegradable and compostable in commercial environments. This new iteration of the brand's best-selling teas is now available across seven tea flavors and are available through Whole Foods, Central Market and the company's website. The brand claims to continually look for innovative ways to positively impact the environment and serve the tea-loving community through ideas, products, and now with packaging.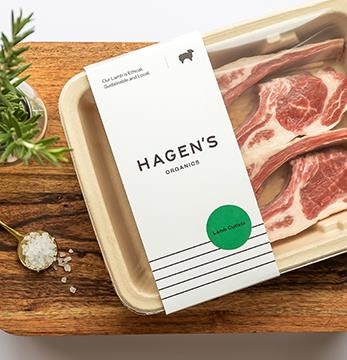 Bamboo-Based MAP Meat Tray Makes Australia Launch
Australian sustainable food packaging manufacturer Caspak has formed a partnership with Melbourne-based organic butcher Hagen's, who will supply the butcher with an MAP (modified atmosphere packaging) tray made from bamboo. The trays, which are made from FSC (Forestry Stewardship Council) certified bamboo, can be recycled in curbside recycling bins after removal of the lidding film, and a thin plastic film that can be peeled away from the bamboo tray so that the two materials are easily separated, the film can then be recycled through the RedCycle soft plastics system. The move to the fibre MAP Trays has resulted in an 80% total reduction in plastic, from 20g to just 4g per meat tray, and will increase the raw material recovery rate to 70%. The trays are designed to work with existing product lines, as there are no tooling changes required and are suitable for an array of meat, seafood and ready-meal applications.
Learn more about ThePackHub's Innovation Zone here.
Companies in this article