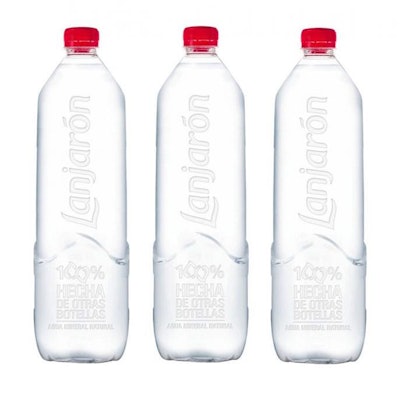 ThePackHub
Recycling initiatives continue to be one of the most active sustainability areas driven by challenging Plastic Pacts around the world that are part of a three-pronged objective to deliver 100% recyclable packaging by 2025. The UK Plastic Packaging tax requiring 30% recycled content is influencing change as well as the focus on stretching recycling targets. We are seeing more chemical recycling initiatives as well as recycled PS and PP developments coming to our attention.

Learn more about ThePackHub's Innovation Zone here.
Tubes for Food Made from Recycled Aluminum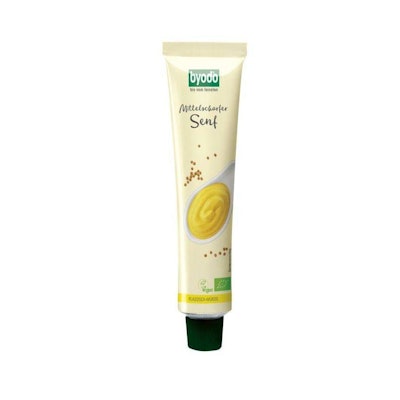 German organic food manufacturer Byodo has moved the aluminum tubes that it uses for its mustard, mayonnaise and tomato paste to 100% recycled content. Previously recycled aluminum was only used mainly for cosmetics, but the development of a special alloy now allows food products to be packed in 100% recycled aluminum. The special alloy ensures that the material properties of the aluminum tubes are in no way inferior to those made from primary raw materials. Using recycled aluminum material is reported to generate significantly fewer CO2 emissions during production compared to packaging made from primary aluminum. Although aluminum can be recycled an infinite number of times, correct disposal is important for its eternal recycling cycle. In Germany, the tube is required to be emptied completely and put in a yellow recycling bin or bag, while the PP lid must be disposed of separately.
Vertical Form Fill Seal Bag Solution Made Entirely of Paper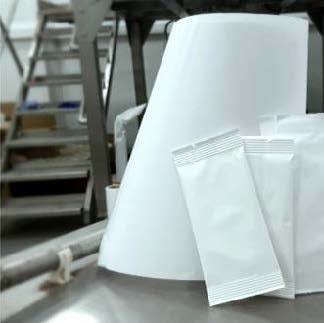 WePack are a contract packing specialist based in the UK Derbyshire town of Ilkeston. They have announced that they are now able to offer a bag solution made entirely of paper. The bags are produced on a VFFS (Vertical Form Fill Seal) continuous bagger. Stand-up pouches are available, as well as standard bags. The types of products that can be packed include dry granular products such as salt, spices, flour, seaweed products, oats or seeds. Small solid products like beef jerky, granola, cereal, chocolate chips, or popcorn can also be packed this way. Although made from 100% paper, they can still be heat-sealed and after use disposed of in the waste paper stream. The recyclable paper film can be printed with full branding, ready for the shelves without the need for labelling. WePack say that they are also able to use sustainable inks that fit with a company's ecological goals.
Collaboration Sees Versatile PCR Caps Created for Cosmetic Packaging

French Beauty brand L'Oréal have collaborated with PSB Industries' Texen to create cosmetic packaging caps made from 100% recycled PP (polypropylene). The concept for L'Oréal's skincare brand Biotherm is to make it versatile by designing it to be easily changeable to fit different shapes and sizes of cosmetic packaging. It uses hot stamping as the closure method, which avoids the use of protective varnishes. This packaging development will source from certified marine environments and hopes to use the circular economy to give back in the long run. This will contribute to L'Oréal's ambition to use entirely recycled or bio-based plastic in their packaging by 2030.
Spanish Water Brand Removes PET Bottle Label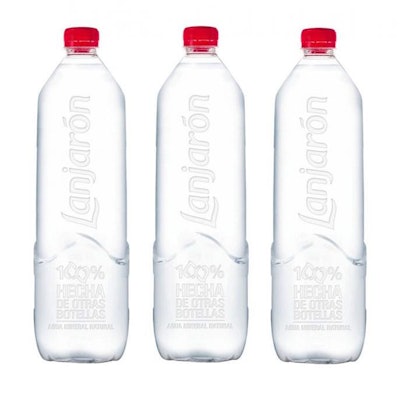 Lanjarón Natural Mineral Water comes from the Salud Spring, located in the Sierra Nevada area of Spain. They are the second-largest water producers in the country with a market share of around 20%. They have now decided to launch what they call the 'Naked' bottle which means they have removed the label on their 1.25-litre bottle. The removal of labels is seen as an issue during the process of recycling PET bottles. The bottle also features a tethered cap as well as the removal of the label, part of their commitment to reducing their carbon footprint. In 2015 they launched their first bottle with 15% rPET (recycled polyethylene terephthalate), and in 2018 launched their first bottle made from 100% rPET. Lanjarón has been part of the Danone Group of companies since 1994.
Learn more about ThePackHub's Innovation Zone here

Companies in this article