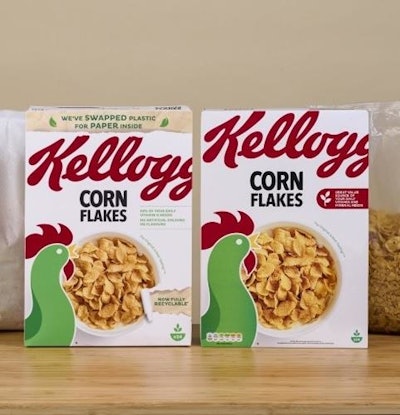 ThePackHub
ThePackHub continues to report many instances of brands and retailers switching primarily from plastic to other often paper-based alternatives. Some, but not all, support the move with positive evidence of these changes' environmental impact. The reality is that we are experiencing a cycle of high change where, in some cases, recyclable plastic is being replaced with other materials because consumers believe this as the right thing to do from an environmental perspective. However, not all examples stand up to stringent environmental scrutiny. Most of the material changes have often come about following significant investment in machinery and new processes. These switches are for the longer term, and any reversals are a long way off.

Learn more about ThePackHub's Innovation Zone here.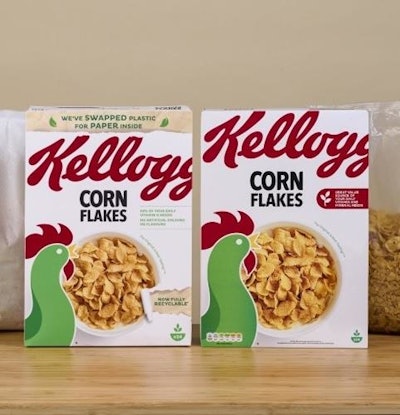 UK Retailer Trials Paper Lining for Cereal Brand
Multinational food manufacturing brand Kellogg's are testing a paper lining for their iconic Corn Flakes variant for the UK market. The trial will take place in a small number of Tesco outlets. The paper lining will be introduced as a replacement for the non-recyclable plastic bag that has been traditionally used in Kellogg's Corn Flakes packaging. A few challenges were encountered and overcome in the production of the new packs. Kellogg's needed to ensure that the paper would survive the filling and sealing processes while maintaining the barrier properties. Freshness maintenance and integrity of the product inside was also an obstacle to overcome, but Kellogg's achieved the high standard they were striving for and is hoping that it is maintained throughout the trial.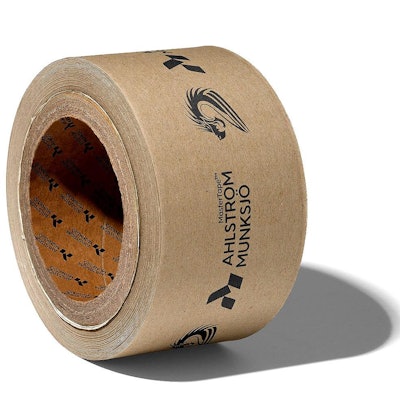 Fiber-Based Tape Reduces Plastic Use
Ahlstrom-Munksjö have launched a new range of fiber-based tapes, designed as replacements for conventional plastic self-adhesive tapes. The company was a merger of Finnish company Ahlstrom and Swedish company Munksjö in 2017. Both companies were established in the 19th century producing similar wood fiber-based products. The new range of tapes, known as MasterTape Pack, has a wide variety of types, with different weights and mechanical properties. The tapes in the range are said to provide good cohesion and have mechanical and shock-resistant properties, while also being made of sustainable fiber-based materials. The tapes can also be coated with primers or barrier coatings. MasterTape Pack tapes are made of FSC-certified wood fiber pulp and consist of at least 80% bio-based products. The range also contains tailor-made solutions, including saturated and one-sided release-coated paper as well as tapes with synthetic fiber-reinforced base paper.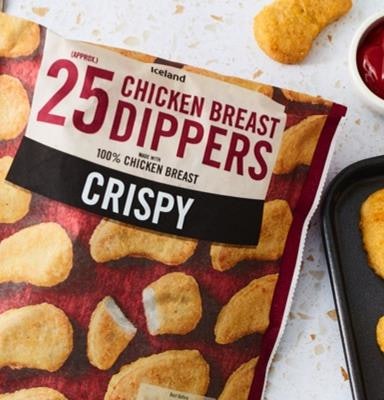 Collaboration Sees Plastic Replaced with Recyclable Paper
UK supermarket chain Iceland have been at the forefront of plastic reduction for several years. The retailer have undertaken many initiatives that remove plastic from their supply chains. They have set out to remove plastic packaging from their own label range completely by 2023. A collaboration with multinational packaging company Mondi has taken place to replace plastic packaging for their frozen chicken dippers with Mondi's versatile functional barrier paper. This reduces the use of plastic by 80%. Additionally, the paper packaging format is planned to replace plastic across several of Iceland's products in the future. One of the main functional benefits of the paper packaging is the strong barrier it boasts; the shelf-life and resistance to outside forces being equivalent to the previously used plastic packaging. It is straightforward for consumers to recycle the packaging; they can simply use existing recycling waste streams.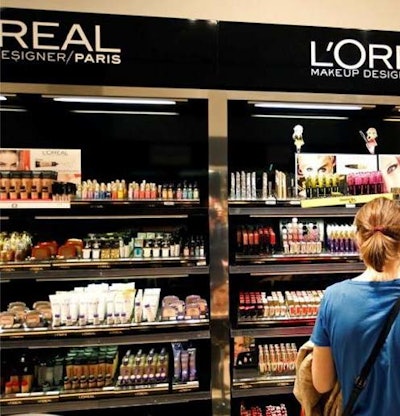 Recycled Cosmetic Packaging can Reduce CO2 Emissions by Up to 70%
French waste management and recycling services provider Veolia are to begin supplying global cosmetics supplier L'Oréal with food-grade recycled plastic, which will be used in its packaging. This will help the brand owner meet its pledge that all plastic used in its products would be either recycled or bio-based by 2030. The plastic used is obtained from consumer packaging, especially plastic bottles. Veolia states that it has developed a pelletisation process that produces plastic with comparable properties to virgin plastic, using technology that eliminates organic compounds, thereby obtaining higher grade plastic. Veolia claims that the resulting product complies with food industry requirements, and is also approved by the FDA (Food and Drinks Administration). Veolia and L'Oréal claim that the use of recycled plastic in cosmetic products can reduce CO2 emissions by 50 to 70% compared to a conventional plastic bottle.

Learn more about ThePackHub's Innovation Zone here.

Companies in this article