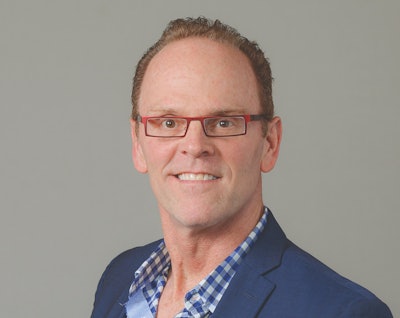 As the country begins to recover from the COVID-19 pandemic, federal lawmakers have revived or introduced four bills related to packaging end-of-life management in recent weeks. The Realizing the Economic Opportunities and Value of Expanding Recycling Act, the Recycling Enhancements to Collection and Yield through Consumer Learning and Education Act, and the Break Free from Plastic Pollution Act have been reintroduced to the 117th Congress with no substantive changes.
On March 2, lawmakers introduced to the House of Representatives the new Climate Leadership and Environmental Action for our Nation's (CLEAN) Future Act. This comprehensive climate action bill includes language impacting packaging by adopting many provisions from the Break Free from Plastic Pollution Act, including a pause on building new plastics facilities, restrictions on chemical recycling, and the establishment of a national bottle bill. The legislation establishes post-consumer recycled content standards for beverage containers and other packaging, as well as standardized labeling on covered packaging to clarify their recyclability. It also calls for a task force to create a national extended producer responsibility (EPR) system for packaging and containers. The bill could give the U.S. Environmental Protection Agency further jurisdiction over packaging requirements and restrictions.
---
---
In addition to these particular bills, AMERIPEN anticipates the introduction or reintroduction of other packaging-centric legislation, including the Plastic Waste Reduction and Recycling Act and Save Our Seas (SOS) Act 3.0. throughout this year. We also are aware of advocacy efforts to include recycling issues in any federal infrastructure legislation that may advance, plus industry efforts to recognize the efficacy of chemical recycling.
The history of federal engagement in packaging and waste legislation
The Resource Conservation and Recovery Act (RCRA) from 1976 provided a framework for federal oversight by the EPA, particularly for hazardous materials, but gave states the power to manage their own waste streams, granting most authority for recycling to states and municipalities.
Little federal policy on packaging and waste disposal has been enacted since RCRA's inception—most activity has been at the state level. However, that began to change when national discourse over plastic debris expanded from a solid waste issue to a global environmental, economic, and human health issue, particularly in the past several years. The SOS Act 2.0, which was signed into law in December 2020, was a continuation of several acts of Congress to curb ocean and marine debris affecting coastal communities and aquatic life, starting with the Marine Debris Act of 2006. Subsequent laws, including the initial SOS Act 1.0 of 2018, ramped up research, prevention, removal, and response efforts, culminating with the current 2.0 version that focuses on research and funding for infrastructure development.
We see a similar trajectory of federal interest in other areas of the environmental protection conversation—particularly global climate change. The CLEAN Future Act is one example. As packaging becomes more recognized as interlinked to global environmental concerns such as ocean health, climate change, and health and safety, we expect to see more federal engagement.
The pros and cons of increased federal involvement in packaging legislation

Federal policymaking can be crucial to harmonizing efforts between state and local governments and the packaging industry; many within our industry have been promoting a national approach. Consistent approaches to data, definitions, and requirements can reduce complexity and limit the continuous patchwork of varying state regulations.
Federal intervention means more money for end-of-market and other innovations and for infrastructure development. Federal government participation also translates into shared responsibility with state and local governments and the industry to advance a circular economy for packaging.
---
---
In addition, federal regulations—and the bills currently in consideration—typically call for a variety of research initiatives, which, in turn, will likely inform future policies and decision-making. Our ability to leverage national research will help further advance sustainable packaging systems and ensure we can proactively offer solutions that benefit not only our industry, but also the people and economies we serve.
While offering some advantages, federal legislation also offers some challenges for resolving environmental concerns surrounding packaging and its end of life, and for navigating systems designed for local control. National-level policymaking doesn't take into account regional circumstances and limits the industry's ability to respond to local opportunities and needs. The pace of change is also slower at the federal level—we need faster responses to the challenges facing our industry than federal policy typically provides.
What's next for packaging legislation?
While the pandemic and economic recovery will likely remain a priority in 2021, there is a lot of pressure on Capitol Hill regarding the CLEAN Future Act. As it moves forward, which aspects will be retained and their result on the industry is unclear. However, packaging continues to be integrated into environmental discussions, so we should view the bill as a bellwether for more federal legislation.
This year, AMERIPEN will work to ensure that any policy set at the federal level helps create greater harmonization and the ability for producers to work toward viable packaging circularity.
Dan Felton is Executive Director of AMERIPEN—the American Institute for Packaging and the Environment—an association that represents the U.S. packaging value chain by providing policymakers with fact-based, material-neutral, scientific information.