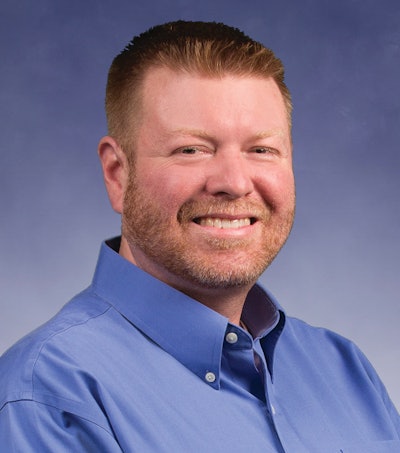 Packaging World:
What is your big-picture assessment of flexible films and sustainable packaging?
Peter Fallat:
One of the challenges is that the recycling infrastructure for plastics has focused so much on rigid containers that flexible films have been left behind. Flexibles are challenging because they typically involve mixed materials and can contaminate the preferred reprocessing streams. This results in those streams having a limited and less valuable end use. Additionally, the equipment at the municipal recycling facilities struggles to separate flexibles, causing processing inefficiencies. We need to create a clean flexibles stream that works well with infrastructure to make these materials as viable as HDPE and PET are today. To support this effort, Hill's Pet Nutrition is an anchor funder supporting the Film and Flexibles Task Forces established by The Recycling Partnership. The goal of the task force is to define, pilot, and scale recycling solutions for plastic film, bags, and pouches.
For companies like Colgate-Palmolive, is this a problem in the U.S. or is it a global issue?
This is a global issue. The flexible film recyclability and the recycling infrastructure is lacking everywhere. Hill's Pet Nutrition produces out of Europe and North America for global markets, and we share our SKUs across regions. We are trying to design packaging for global markets when the end-of-life solution for the packaging can be so different. This adds complexity for standup pouches for pet treats, for example, by causing us to use different laminations by region based on what local recycling infrastructure requires.
Your FPA Award-winning pouch being launched just now is a monomaterial PE that qualifies for the "How to Recycle" logo sponsored by the Sustainable Packaging Coalition. Are such programs and this kind of messaging a step in the right direction?
Yes they are. Clear messaging is key to compliance and reducing waste stream contamination. Here again, there's no harmonization across regions where U.K. and Australia, for example, each have their own method to communicate. Putting multiple logos on a package confuses consumers. Ideally we have simple and standard ways to educate consumers on how to handle their package at end of life.
You've seen the Bear Naked granola package from Kellogg's, which, like your new pouch, uses a similar compatibilizer technology from Dow to render a multilayer flexible film compatible with the PE recycle stream?
Yes I have, and it's exciting to see such new technologies coming into the marketplace. New technologies are entering the industry at a very rapid pace, which is necessary to meet the wide range of demands consumer products need to meet. We're happy whenever we see such activity. Not only does it further promote recycling efforts, each one further expands the supply stream for our next round of projects.
Any advice for those who would like to see more progress in making flexible packaging a part of the circular economy?
This takes a holistic effort. It starts with manufacturers using recyclable packaging. We need to create a supply stream for consumers to choose from, then for consumers to choose brands offering this solution. When consumers vote with their wallet, the industry responds. Finally, consumers ensuring they recycle the materials, to create greater volume in the recycling infrastructure, will ensure more and better collection systems. The infrastructure will grow as they see the demand coming. This will facilitate flexibles going from store drop off or specialty handling to curbside pick-up. It is happening in Germany so it is possible.