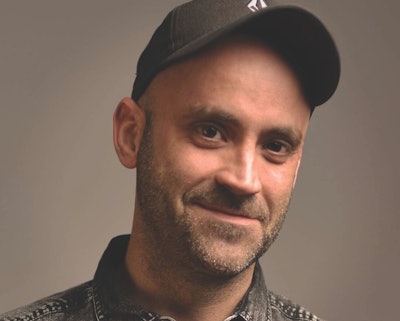 When it comes to the rollout and implementation of Amazon's Vendor Incentive Program, Brent Lindberg, Founder and Principal of design firm Fuseneo Inc., has had a front-row seat. Lindberg was involved in the development of the program, and his company is an APASS (Amazon Packaging Support and Supplier Network) member, selected by Amazon to help Consumer Packaged Goods suppliers redesign their packaging to meet its Frustration-Free Packaging requirements. In this Q&A, Lindberg provides insight on the program's progress, nine months in.
Packaging World:
What sort of response did you hear from your existing customers or from other brand owners after the Amazon Vendor Incentive Program was announced?
Brent Lindberg:
The general sense that we get from every brand we interact with is, "We're behind the curve and need to figure this out."But it's usually larger than the Vendor Incentive Program; it usually involves their e-commerce strategy as a whole.
With some new programs, once they are rolled out, unforeseen challenges can crop up that require changes/tweaks to the guidelines. Have you seen this at all with the guidelines for Amazon's Vendor Incentive Program?
This program has always been about test and learn.Early on, there were challenges with TVs that required adjustments to the test procedure.There continue to be changes that roll out to improve the program.
Have you seen a greater awareness among brand owners of how damage to their products due to packaging impacts their brand and their bottom line and why rightsizing and proper product protection for e-commerce is so vital?
We have definitely seen a greater awareness of correcting damage and rightsizing.For better or worse, most brands still mainly see these as drivers of profitability, not necessarily sustainability.
Last year, you mentioned there would probably be three categories of brand owners: those whose packaging would only need a few tweaks to meet Amazon's requirements, those who would make short-term changes to meet the requirements and would then go back and rethink their packaging later, and those who would completely redesign their packaging before the deadline. Is this what you have seen?
A lot of brands have taken the short-term-long-term approach—patch it up and get it working for now and focus on it holistically later.This is in line with their efforts to align on broader e-commerce strategy and ask loads of questions:What do we sell, where, and for how much?What does our consumer expect? How does this line up with retail?What does user experience look like for our various products?How does this line up with our sustainability objectives?And so many more fun questions!
Can you provide some examples of projects you've been involved with since the initiative was announced?
We've worked on products ranging from makeup to drinks, and from toys to air conditioners.It's included everything from fixing box dielines to making metal-safe changes on blow molds; exploring new materials to tweaking the material's properties.There are a couple instances where it's just involved changing the way components come together.We have had the opportunity to work with several brands on their overall packaging strategy for e-commerce.Every project has had similarities and completely unique challenges at the same time.That's what has made them fun.
Amazon's Vendor Incentive Program: What you need to know
Officially announced to thousands of Amazon's North American vendors by letter on Sept. 18, 2018
Designed to drive more sustainable packaging that reduces waste and damage and "delights" consumers
Incentivizes suppliers to design their packaging to meet Frustration-Free Packaging Program Certification Guidelines
Encompasses Tier 1 and Tier 2 packaging, with Tier 1—Frustration-Free Packaging—comprising packaging that ships in its own vendor-supplied packaging with no overbox required, is easy-to-open, and is made from 100% curbside-recyclable materials, and Tier 2—Ships In Own Container (SIOC)—having the same requirements as FFP, without the requirement for 100% curbside-recyclable materials
Includes ASIN (Amazon Standard Identification Number) items with package dimensions of 18 x 14 x 8 in. or greater or 20 lb or more.
Excludes ASINs with any Hazmat classifications or ASINs in Prime Pantry or Amazon Fresh
Does not cover Tier 3, Prep-Free Packaging (PFP), which addresses items too small to qualify as SIOC that need to be supplied to Amazon with no additional prep work needed
Requires that (Tier 1 and Tier 2) packages pass the ISTA6 Amazon SIOC test, developed and vetted with the International Safe Transit Assn.
Provides vendors the opportunity to reduce costs by optimizing packaging through the elimination of many of the components typically included in standard retail packaging to grab a consumer's attention.
Expected to reduce inbound transportation costs, with smaller, rightsized packaging translating more units per pallet/truck/container
Provides an early-adopter credit of $1 per newly certified-and-received unit by Amazon to vendors that certify their items under the FFP Program guidelines by Aug. 1, 2019
Penalizes those whose packaging is not certified by the Aug. 1, 2019 deadline with a $1.99 chargeback per unit
Companies in this article