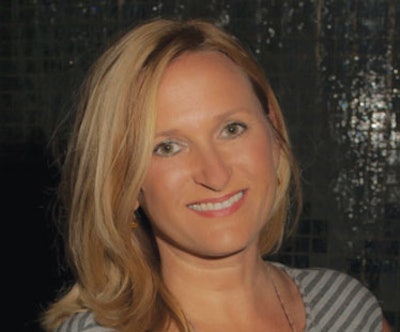 I am often asked about the benefits of membership to the Contract Packaging Association. Of course, there are the tangible advantages—the RFQ portal that pushes out more than 1,000 leads each year, the industry exposure, the Annual Meeting, etc.—but the full value of membership is realized through partnering in various joint activities, common initiatives and volunteerism. CPA exists to support member companies in their journeys to grow and remain relevant in this fast-changing and ever-changing industry. Through these types of engagements, invaluable long-term partnerships are built.
There are countless examples, but one that comes to mind is with our member company, Nulogy Corporation. Nulogy is approaching its 10th anniversary as a CPA member, and from the start has been unwavering in its commitment to CPA and industry evolution. Nulogy CEO Jason Tham was elected to the CPA Board of Directors in 2010 and his term will expire July 1 of this year. In the past 10 years, Jason has played an integral role in the evolution of CPA and today, many of Jason's team members are engaged in various committee activities. Nulogy marketing leaders Daisy Jiang and Bally Boodram are leading committee activities, and other "Nulogites" on the periphery are helping move the CPA needle. For instance, Kevin Wong, Nulogy COO, is generously helping to vet a technology initiative.
CPA is a better association today in part because of Nulogy's 10-year involvement; a true example of mining value through partnership. We want to extend our thanks to Jason Tham and the Nulogy team for 10 years of outstanding support!
This year, educational opportunities are a key focus area for CPA. The following educational events are great examples of partnering with our members. Nulogy held their annual user group conference, xChange, in May. CPA Managing Director Nikki Johnson was asked to speak on behalf of Contract Packaging Association and connected with CPA members, as well as other industry doers. The same week, CPA Associate Member, Sonoco, hosted its first annual "Connect to Collaborate" contract packaging forum. Coming in September, Frain Industries plans to host the "Uber Revolution Pack Summit", a conference rooted in the idea of using partnerships to gain flexibility to satisfy today's supply chain demands.
Thank you to all CPA "partners," including members and industry allies, for the unprecedented success the association has enjoyed over the last couple of years. CPA is on a path of transformation, and we invite all to participate. We are offering more educational programs and partnering opportunities than ever before. As we approach our 25th Anniversary next year, we will be rolling out even more initiatives that will provide our members with more exposure and growth opportunities. This is YOUR CPA and the future is bright. Contact us today and Partner Up!
CPA President Vicky Smitley is Vice President of Sales, Hearthside Food Solutions, www.hearthsidefoods.com.
CPA EXTRA! Supply chain panel recap
Each year, a major highlight of the Contract Packaging Association's Annual Meeting is a Supply Chain Panel. It's a lively discussion, with plenty of audience participation, led by heavyweights from different industry verticals who possess diverse areas of supply chain expertise. This year, the expert panel addressed the the question: How might packaging be affected by the consumerization of retail supply chains, and how packaging supply chain partners can influence consumer choices with emerging technologies for quick response.
• This year's panel was moderated by Eric Wilhelm, CEO of contract packager Coregistics. He was joined by:
• Global Retailer: Suzanne Fisher, formerly Director of Packaging, Sam's Club
• Display Company & Contract Packager: Paul Murphy, Sr. Director of Retail Sales & New Business Development, Menasha Packaging
• CPG Outsourcing Strategist: Lisa Shambro, Executive Director F4SS (The Foundation for Strategic Sourcing)
• Pallet Pooling Innovator: Rex Lowe, President, RL Enterprises
Read a recap of the panel proceedings, "Changing supply chain realities for contract packagers," in the August edition of Packaging World magazine...or visit pwgo.to/2316 to read it online.