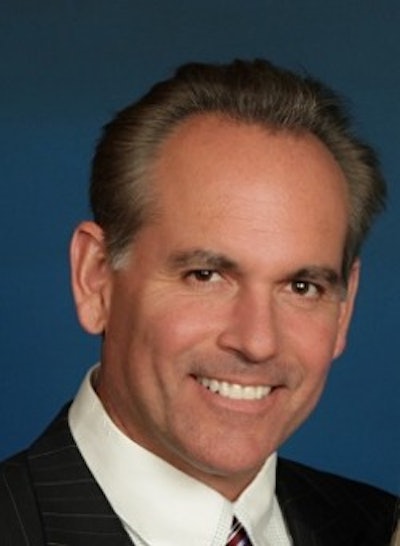 We have crossed an important threshold: We have completed three in-person events, and the results were extremely positive. It was great to return to a new normal and gather once again with peers in our industry.
The first events we were able to exhibit at and attend were SNAXPO, Natural Products Expo East, and PACK EXPO Las Vegas, and many of you showed up. Yes, masks were the norm, but attendees didn't let that bother them. There were a lot of good conversations, the energy level was high, and a lot of pent-up demand was released. CPA booth staff logged over 400 visits between the three booths. A big thank you to all who helped staff the booths and to those of you who visited with us.
At PACK EXPO Las Vegas, Carl Melville and Ron Puvak conducted two presentations that included information on trends from the "2021 CPA State of the Industry Report" as well as data from CPA's RFQ tool. These presentations highlighted the industry's high growth rate—10.2% CAGR over the last five years—a few significant trends, and how sustainability has really taken hold after several years of effort. The presentations also explored the types of packaging formats, products, and regional activities startup and emerging brands are looking for from CP/CMs, based on RFQ data.
---
---
The new CPA industry report is a benchmark study on the state of the CP/CM industry. It includes sections on:
· Defining the food/CPG industry by scope and revenue
· Industry CAGR 2020-2025 by sector
· Industry consolidation trends
· Customer views on the changing marketplace
· Current labor market and widening talent gap
· Demographics on size, company age, locations, and revenue
· Sustainability trends and much more!
As an exclusive member benefit, each CPA member can access the Executive Summary at no cost and the final report at a discounted rate. Data from the report will be featured in several presentations and events over the next few months; check out the CPA website for more information.
Our focus right now is on CPA's newly reformatted annual event. It is now called ENGAGE, The Contract Packaging and Manufacturing Experience. Taking place March 1-3, 2022, in Clearwater, Fla., this improved event will be the largest networking experience for the CP/CM industry, its customers, and suppliers. This is where the industry will meet!
ENGAGE participants will include some of the world's most innovative and successful CP/CMs, brands, and suppliers. Professionals in attendance will include owners, CEOs, presidents, and senior managers. The 2022 in-person meeting will be held at the Hilton Clearwater Beach Resort and Spa. More than 200 people are expected to attend. Plan to join us for the full meeting, where you can connect with existing partners and network with new prospects. Registration is now open.
Following are highlights from the working agenda:
· Strong CPG/brand panel discussion on the utilization of external manufacturing relationships, relating to the new normal
· Global economic trends offered by Euromonitor
· Workforce, labor, and new regulation updates, followed by a panel discussion
· State of the industry update with bonus data not included in the CPA report
· Where is merger and acquisition marketing going?
· Future outlook of packaging and trends
· Cybersecurity and its impact on the industry
CPA's ENGAGE event is where the industry meets and collaborates on the newest, most innovative products. Countless networking and exhibition opportunities await. Be sure to save the date today!
---
---
We look forward to being able to interact with members and the entire CP/CM industry once again. Next year, CPA will participate in four major trade shows with a few smaller shows/conferences. These events give us a chance to promote the industry and our members. No matter the show, our CPA Sourcing Center is always a busy location. Look for us at:
· Natural Products Expo West: March 8-12, Anaheim Convention Center, Anaheim, Calif.
· PACK EXPO East: March 21-23, Pennsylvania Convention Center, Philadelphia
· Natural Products Expo East: Sept. 23-25, Pennsylvania Convention Center, Philadelphia.
· PACK EXPO International: Oct. 23-26, McCormick Place, Chicago
Once again, it has been a privilege to be leading such a prestigious and dynamic association. As both the president and a long-term member of the organization, I see a very bright future filled with huge opportunities for CPA. Please consider this my personal invitation to you to meet with me at our ENGAGE event. As a close-knit organization, we always manage to have a great time when we get together!
Rob Reinders is President of Performance Packaging of Nevada.