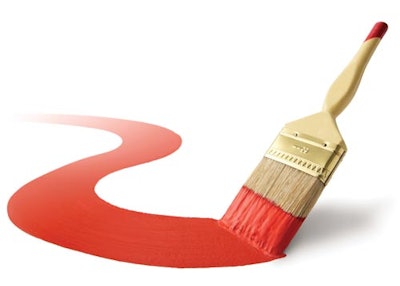 With the economy's recent lackluster performance and consumers' continued focus on "value," brand marketers are continuing to feel strong pressure to reduce costs to avoid having to increase prices.
Yet, consumer packaged goods (CPG) industry isn't a new arrival at the cost-savings table. We've been at this for a while, so low-hanging fruit is rare. What new tactics can we employ to achieve these desperately needed savings?
While the answer may differ by product, category, manufacturer, and marketer, one common solution remains: Continuous Improvement, also known as CI. What does CI mean? In a nutshell, it's finding ways to reduce product costs through any means possible—most notably process savings, though it can also be applied to materials in the production process. This is an approach that has been successfully demonstrated by other leading manufacturing industries, like automotive (e.g., Honda's Lean Network), and respected manufacturing companies (e.g., General Electric's Six Sigma).
Evolution over time
For some suppliers of CPG companies, it's difficult to find resources to work on such initiatives. It's not hard to understand why, if you look at the evolution of our industry:
• Around 2000, strategic manufacturing outsourcing was "born" as branded marketing companies began to view outsourcing as an integral element of their sourcing strategy versus a tactical effort to manufacture enough product to meet peak demand.
• From 2000 to 2005, contract manufacturing and packaging companies began to evolve and build strategic capabilities now required by customers, such as improved quality compliance, scorecarding, and systems integration.
• From 2005 to 2010, brand marketers continued to reduce costs by bidding out more and more business, sometimes between manufacturing and packaging suppliers.
In response, suppliers have trimmed organizations to be as lean as possible, reducing overhead to be able to offer the most competitive costs. The leanest organizations are rewarded with more business.
Now we find ourselves in the position of needing to deliver additional cost savings when it appears there is nowhere else to go. Overhead has been squeezed to the absolute minimum, and every possible avenue has been pursued to reduce material and process costs.
How can we deliver on this need? The answer is through Continuous Improvement. The challenge is to identify internal resources within suppliers to lead the effort. Some suppliers don't see this as possible because all resources are fully committed (even overcommitted!).
Though this may be true, suppliers can't afford not to do this. Why? CI initiatives generally pay themselves out in the first year. If, as a supplier, you are hesitant, set aside funds to "test" the concept for a year and measure the results. If you don't see this resource more than paying out in the first year (even in the first six months), you need to further examine your execution (be it the resource, priorities, etc.).
By establishing a structured CI program, suppliers can ensure they remain among the most competitive in the industry. Improvements in operations can result in materials savings, improved efficiency, reduced manufacturing footprint, increased inventory turns, and improved cash flow, to name a few.
Shared improvements
In addition, specific product line improvements can be shared with CPG companies to reduce costs, thereby reinforcing the benefits of choosing your organization as a supplier in the first place.
Many suppliers have begun their CI journey. However, it is just that, a journey. To quote a recent Industry Week article, "When it comes to continuous improvement, you are always closer to the beginning of the journey than to the end."
The good news is that there are always more opportunities to reduce costs and improve performance. So, if you haven't already, begin to explore the possibilities of establishing a structured CI program within your organization.
The author, Lisa Shambro, writes this column on matters of cost containment relating to contract packaging services. Contact her at lisa.shambro@f4ss.org.