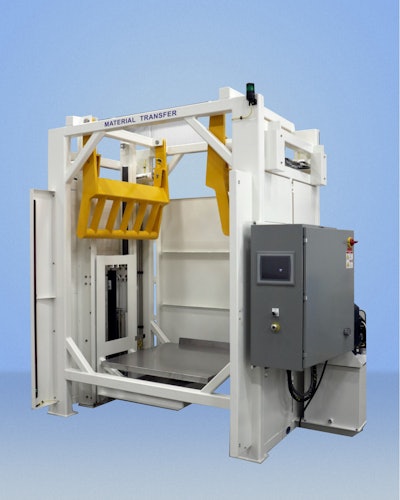 FDA/USDA approved for areas of direct and indirect dry food contact, the Material Transfer bulk bag conditioner returns solidified food ingredients in bulk bags to a free-flowing state. Each bulk bag is loaded into the unit via a forklift. The operator then activates a PLC-controlled conditioning sequence. Twin pivoting conditioning arms with extended travel penetrate deeply into the material; the hydraulic rotary lift platform positions the bulk bag during the conditioning sequence. Each Material Master food-grade bulk bag conditioner can be custom designed to meet specific application requirements.
Companies in this article
Videos from Material Transfer & Storage, Inc.