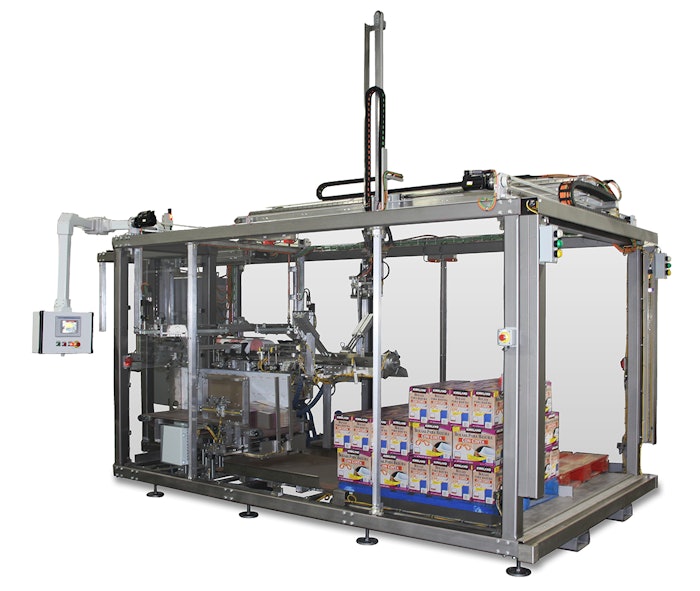 The gantry robot picks a case from a penny stack and erects the case onto the loading station. At the loading station, the product is end loaded into the case. The gantry robot drives the case through the sealing station and then automatically palletizes the case. The same gantry robot is used for picking a slip sheet and applying it to the pallet.
The TR-CPP integrates all functions into one frame. No connecting conveyors or infeed systems are needed. And with the TR-CPP, maintenance teams only need to specialize in one system compared to having to learn two separate systems (case packer and palletizer). Changes to the pallet pack pattern and configuration can easily be completed through the HMI.
The TR-CPP features modular designs. It integrates with many floorplans and can be used with a variety of applications including carton product, rolls of product (i.e., garbage bags), bottles of product, and other applications. The system uses an Allen Bradley ControlLogix PLC and Allen Bradley Kinetix Servo Drives and MP Series Servo Motors.
Companies in this article