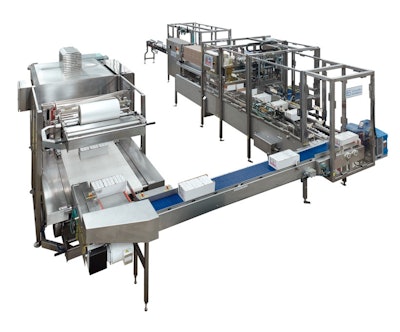 The TP-35 packs at speeds of up to 400 bricks/minute/line in configurations of one x three up to three x five. Once discharged, the trays proceed to a tray wrapper machine where a polyethylene film is applied and heated to form a tight wrap around the trays. The wrapped trays are discharged ready for palletizing.
Handles a wide array of products and is designed for heavy wash down environments. Can be integrated with conveyors, labelers, check weighers, metal/X-ray detection and palletizers including Schneider's Add-A-Pal for a complete end-of-line automation solution.
Companies in this article
Videos from Schneider Packaging Equip. Co.