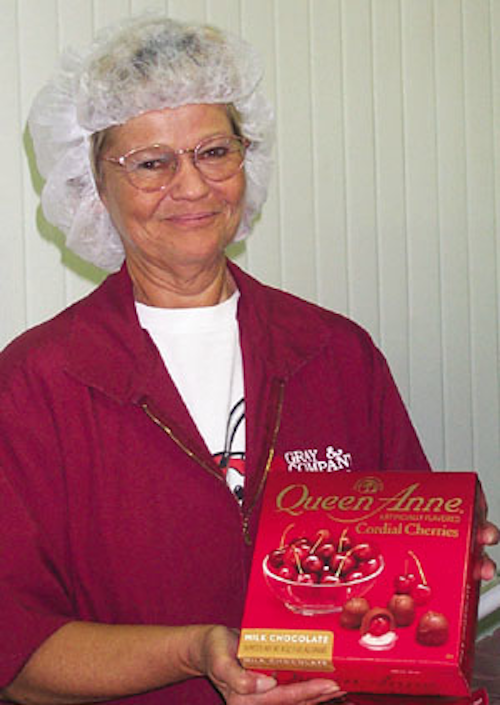 PW: How did you and others feel before the robots were installed?
Dean: We first heard rumors about the robots about a year before they were started up. It was a big rumor for a while. I was really worried as to what was going to happen to me. I liked my job, and was concerned about losing it. Some around here said the robotic improvements would never happen and they would never work.
PW: What were your duties before the upgrades?
Dean: I assembled the cases, loaded them with six cartons of cordials at a time, and added a divider. I was doing this full time for nine years.
PW: How did you feel about those duties?
Dean: Although I rather miss picking up and inspecting the cartons as I had done before, I didn't really enjoy putting them into the cases. Sometimes my arms got tired—it made for some really long days.
PW: What are your new tasks? And how do you feel about them?
Dean: I take care of the case former, the robotic case loader, the case sealer, and keep the line supplied with cases, dividers, and glue. It's a bigger, more exciting challenge. Before, I had someone to talk to since there was another lady right across from me. Now, I'm mostly by myself, but at times I enjoy that, too.
PW: How have things worked out?
Dean: I was given the opportunity to learn something that was new for me and for the company. It's going really well. Every day we learn something new. My coworkers generally have the same feelings, though there's always those that will grumble. The consensus is that we've settled into our new jobs.
PW: What lessons have you learned through this?
Dean: Automation is for the better, and these improvements were needed. I've also learned not to be too critical or judgmental. You have to try something before you can judge it. Robots take jobs away, but they also create new jobs. The robots also make it a safer workplace for the employees. We've had the robots for more than a year now, yet it's still exciting to watch them in action. —RL