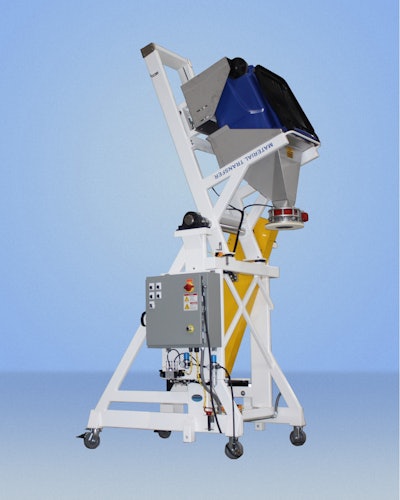 Unit features heavy wall, tubular carbon steel construction with continuous welds and includes a 304-2B stainless steel pour hood with continuous TIG welds, polished smooth. Pour hood discharge outlet includes an air actuated butterfly valve with a nylon 11 coated disc and a food grade EPDM seat.
System includes an electrically driven gearmotor coupled with a variable frequency drive, configured with the MTS exclusive two-speed circuit for a quiet, smooth, and controlled rotation.
Carbon steel structural components finished with an FDA Coropoxy Polyamide paint finish, designed for use in Food and Beverage processing facilities.
Units are custom designed for your requirements with discharge heights to 40 ft, for any size or weight container.
Companies in this article
Videos from Material Transfer & Storage, Inc.