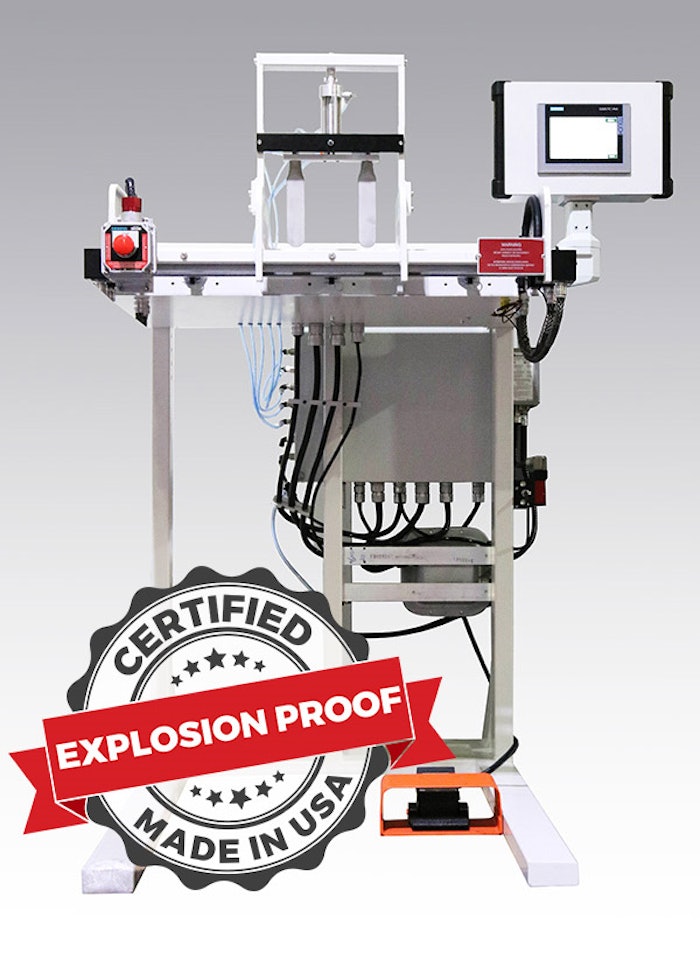 Normal operation of equipment can present several sources for ignition, from the electrical arcs between components, to the heat of the machine itself. With heat-sealing equipment, this danger is ever more present as the temperature required to seal the material can exceed the safe temperature for the location itself.
IMPAK's explosion-proof machines feature enclosures around the electrical controls, wiring, and heating elements to ensure potential sources of ignition never make contact with ignitable materials, enhancing workplace safety in compliance with federal OSHA and state standards.
Unlike other manufacturers, IMPAK recommends third-party certification by respected outside agencies such as Underwriters Laboratories (UL) and CSA that verify the machine is explosion-proof and not simply built from explosion-proof components. Certified equipment not only enhances workplace safety in compliance with OSHA standards, but also can significantly lower insurance premiums.
Companies in this article