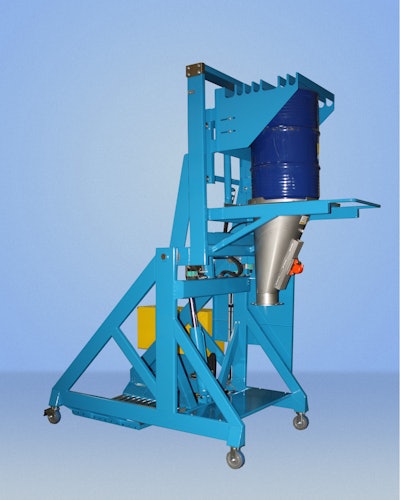 A hydraulic Lift & Seal System™ docks drums to a gasketed pour cone for dust-tight and contaminant-free product discharge. Pour cone features 316-2b stainless steel construction and a pneumatic turbine vibrator for enhanced product flow.
Portable design allows you to implement this machine into your process when and where it is necessary. Patented Control Link™ Rotation system safely inverts drum for maximum product discharge. Units are custom designed for your application requirements.
Companies in this article
Videos from Material Transfer & Storage, Inc.