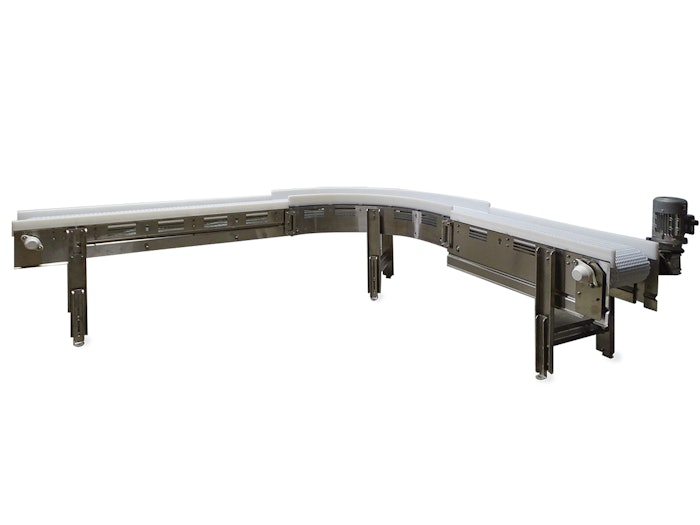 Nercon's sanitary conveyor features CIP and COP components and options that increase cleaning effectiveness and efficiencies. Technology is available in side-flexing Mat-Style or homogenous Blue Belt design options. Extremely easy to maintain and clean, systems can be disassembled in minutes.
CIP and COP options include clean-out holes, removable guide rails that can soak overnight, lift-up idle ends, chain lift with lever and spray nozzles. Formed 12 gauge side frames feature 1-piece construction with no crevices or holes that are difficult to clean. Additional removable parts that allow for overnight soaking include return rollers and shafts.
Designed for washdown, conveyors feature continuous-welded frame spacers, quick-release take-up, shepherd hook chain lifts and polymer bearings with stainless steel inserts.
Companies in this article