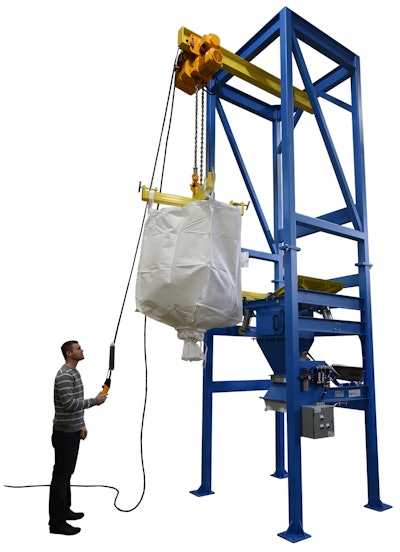 The Best Process Solutions' (BPS) Model MTD-4K Bulk Bag Discharger is a reliable unit for unloading large-capacity bulk bags. With the use of 4-in. tubular construction, the robust design of this discharger allows for unloading of bulk bags up to 4,000 lb capacity.
BPS bulk bag dischargers are also available in Model MTD-2.5K for unloading large bulk bags up to 2,500 lb capacity and the heavy-duty Model MTD BBD-4K discharger with vibratory motor agitation to assist in unloading hard-to-remove products.
BPS manufactures a complete line of custom-engineered bulk material handling and recycling equipment. With more than 100 years' combined experience, the company serves a variety of dry processing industries from chemicals and food to aggregates and recycling.
Companies in this article