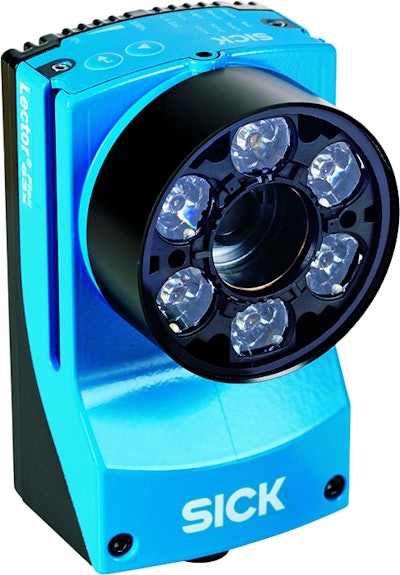 Sick announced the launch of the Lector®63x, a powerful and compact image-based code reader for delivering high reading performance in a wide variety of applications.
The optical flexibility of the Lector63x, in combination with leading decoder technology, ensures reliable reading performance even under difficult conditions, including reading small codes at high speeds or in applications with a large reading distance. When up and running, the Lector63x provides instant read feedback via both a visual indication and acoustic feedback signals. The Lector63x also features a straightforward cloning function using microSD memory card, reducing machine downtime in the event of faults on the production line.
The Lector63x is well-suited for many applications, including identification in manual parcel sorting in a presentation camera function, automated sorting systems, and retail logistics, and serialization and end-of-line aggregation for the food packaging and pharmaceutical industries. With options for long-range identification, the Lector63x also provides high performance for traceability in the automotive industry.
For more information, see www.sick.com/us/en/identification-solutions/image-based-code-readers/lector63x/c/g326251
Companies in this article