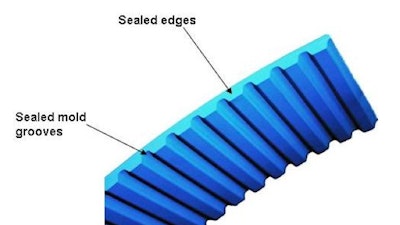 The AU1 polyurethane resists water absorption, which makes it suitable for wash-down machinery with water-based detergents.
Belt stiffness delivers high positional accuracy, high tooth shear strength, stable length tolerance and pretension under varying humidity conditions.
The BRECOprotect timing belt also features: blue polyurethane for food inspection vision systems; easy-to-clean smooth outer surfaces and sealed edges improves hygiene; length tolerance and pretension consistency with varying humidity; and resistance to oils and greases.

Companies in this article