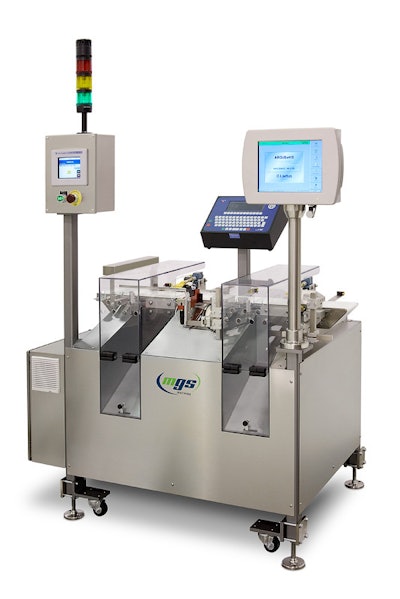 The Carton Inspection Module may be installed downstream from most cartoning machines.  It  delivers three main functions independent of the cartoner: it inspects for open flaps on cartons; prints lot and date codes onto cartons; and provides a visual verification of the printing.
The module is self-contained, with printer and vision systems fully integrated. It is compatible with all types and brands of printers – ink jet or laser – as well as with all vision systems. The control system is discrete and validatable for use in pharmaceutical applications.
The machine features a positive vacuum belt  conveyor.  The base machine includes a high-powered air jet reject device, independent lockable reject bin, and HMI touch screen. Optional features include carton gapping rollers, segregated reject bins, and a pneumatic cylinder reject device.
Companies in this article