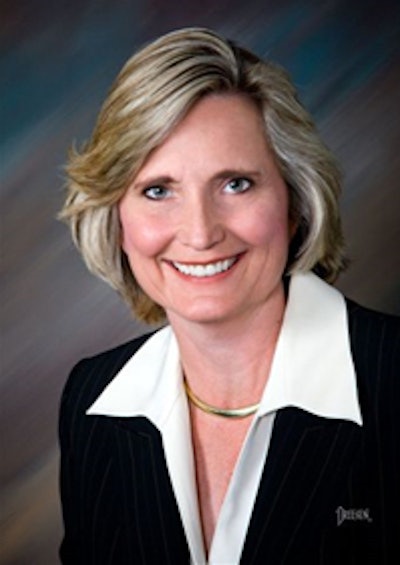 Morrison Container Handling Solutions, the leading manufacturer of timing screws, change parts, custom drive assemblies, and custom container handling machines for the packaging industry, announces that Nancy Wilson, CEO and owner of Morrison, has been granted the National Women's Business Enterprise Certification.
Morrison is known for setting itself apart in the industry and is now certified as a women's business enterprise by the Women's Business Enterprise National Council (WBENC), the nation's largest third-party certifier of the businesses owned and operated by women in the U.S.
WBENC's national standard of certification, which was validated by the Women's Business Development Center – Chicago, is a rigorous process including an in-depth review of the business and site inspection. The certification process is designed to confirm the business is at least 51% owned, operated, and controlled by a woman or women.According to WBENC, by including women-owned businesses among their vendors, corporations and government agencies demonstrate their commitment to fostering diversity and the continued development of their supplier/vendor diversity programs.
Wilson joined Morrison in May 2011, after a 25-year career at Ford Motor Company, where she held many leadership positions in Marketing & Sales, Brand Management and Asia Pacific Operations. She was named Morrison's CEO in 2012, and became the sole owner in January 2013. During her tenure, she has quickly distinguished herself as a leader in the packaging industry and was elected to the packaging trade association, PMMI, Board of Directors earlier this year.
Nancy's educational background includes a BS in Marketing from the University of Toledo, and later an MBA from Michigan State University - The Eli Broad Graduate School of Management.
"Throughout my career I have worked in male-dominated industries and have witnessed firsthand the positive impact diversity of thought can have in many situations," Wilson says. "I am pleased to receive this important certification by WBENC and am honored to be a part of this great organization that promotes and fosters growth for women-owned businesses."
Companies in this article
Videos from Morrison Container Handling Solutions