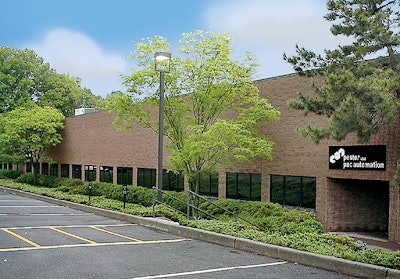 New England Machinery (Bradenton, FL) turned over ownership and management of the company to Judith Bankuty Nickse and Geza F. Bankuty. Judith will serve as president and CEO and Geza will hold the position of executive vp of manufacturing.
Graham Packaging Co. (York, PA) began production of PP containers for yogurt at a new plant in southern France.
Emplex Systems (Scarborough, Ontario, Canada) acquired Damark Packaging Systems (Lewisville, TX).
Weber Marking Systems (Arlington Heights, IL) acquired K-Roll/Etik Industrie (Toulouse, France), a manufacturer of labels and a distributor of labeling and coding equipment.
ID Technology (Fort Worth, TX) is now the exclusive national distributor for the Citronix line of CIJ printers.
Menasha Packaging Co. (Neenah, WI) added a Honeycomb (kraft liner formed in continuous uniform hexagonal cells) operation in January at its new manufacturing facility in Martin, MI.
DAK Americas (Charlotte, NC) completed the current expansion of its Cooper River, Charleston, SC, manufacturing site with the addition of a PET resin production line.
Hartness Intl. (Greenville, SC) is opening a new European office to provide support to its existing network of sales and service partners in the region. The new organization will be lead by Jean Marti. Additionally, Hartness International Integration was created to provide a higher level of integrated line performance for its customers.
Nestlé Canada named Sonoco (Hartsville, SC) as its exclusive supplier for paperboard cans used to package certain Nestlé products in Canada.
CCL Plastic Packaging (Los Angeles, CA) signed an exclusive North American distribution, manufacturing, and licensing agreement with Gibo-Italia (Novate Milanese, Italy), a supplier of plastic and glass jars, Flip-Top® roll on closures, bottles, and dispensing systems.
CVC Technologies (Rancho Cucamonga, CA) has opened a new branch sales office and showroom in Sayreville, NJ.
Sidel (Norcross, GA) and Pressco Technology (Cleveland, OH) signed a strategic alliance agreement for the distribution and sale of Pressco's Intellispec™ PET container vision inspection systems.
Exopack (Spartanburg, SC) and Plassein (Willington, CT) have signed letters of intent with respect to Exopack's acquisition of Plassein's flexible packaging facilities in Thomasville, NC, Longview, TX, Ontario, Canada, and Newmarket, Canada.
DVT Corp. (Duluth, GA) has formed an agreement with Yamaha Robotics (Edgemont, PA) to market its Legend family of vision products for integration into Yamaha's line of industrial robotics.
Companies in this article
Videos from Weber Packaging Solutions
Videos from New England Machinery