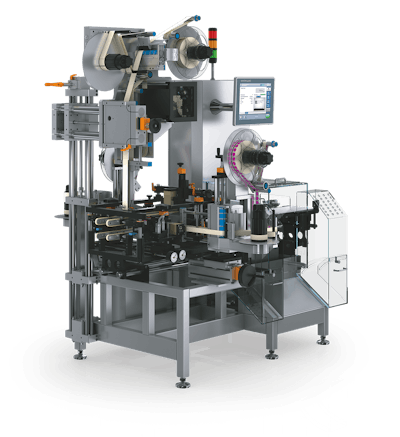 Wipotec-OCS, a leading manufacturer and supplier of precision in-motion weighing, track and trace/anti-counterfeiting solutions, and X-ray scanning equipment, will showcase its most flexible checkweighing and serialization unit to date at INTERPHEX Booth 2261, May 24-26. The company's recently enhanced TQS HC-A checkweigher & serialization unit can handle an unprecedented range of carton sizes, shapes, and formats, providing precision quality control and traceability to a broad array of products.
Short for "Traceable Quality System," the TQS HC-A essentially marries two of Wipotec-OCS' niches, combining the track and trace features of its popular TQS-SP unit with a precise checkweighing station. Like all Wipotec-OCS checkweighing machines, the TQS HC-A features the company's high-tech Electro-Magnetic Force Restoration (EMFR) weigh cells, a differentiating engineering design that guarantees accurate weighing results.
The unit's product flexibility is owed in part to ConfigureFast, a Wipotec-OCS software solution offering expedient setup and changeover by controlling all system components including camera, printer, and transport system. With ConfigureFast, identical print data is sent directly to both the printer and the camera's print imager. All system components are quickly and easily controlled from a single user interface, without having to switch programs. Any necessary manual changeover adjustments are tool free and intuitive, further minimizing downtime.
With the TQS HC-A, folding boxes are received from an upstream cartoner via a synchronized, adjustable top belt, which provides smooth transport and seamless spacing for the coding and checkweighing processes. Products with out-of-specification codes are discharged into a separate, lockable container for manual examination, while those with out-of-tolerance weight are segregated through a separate rejection system.
As an end-of-line supplement, Wipotec-OCS also supplies a fully automated grouping table that places serialized and checkweighed folding boxes into rows for packing or next-level aggregation. Conveniently, the grouping table requires no separate configuration, as it is controlled from the TQS HC-A's interface.
Companies in this article