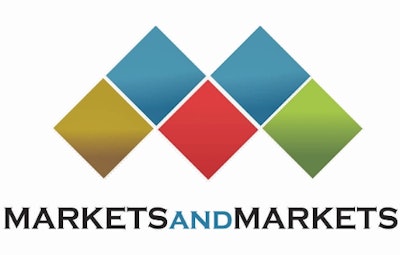 The reduction in labor cost through the advancement in robotics, growing emphasis on safety of workers on the production floor, rising e-commerce industry, and the increasing need for automation in various industries will continue to lift the automated material handling market.
Automated packaging systems are capable of working with various packaging designs and multiple pack sizes for different products.They can optimize packaging of small, large, and fragile products in a speedy manner by eliminating human error while ensuring zero variation in the packaging process. This factor is expected to increase their adoption in the future.
According to the new market research report, "Automated Material Handling Equipment Market by Product (Robots, ASRS, Automated Conveyors and Sortation Systems, Automated Cranes, AGV), System Type (Unit Load, Bulk Load), Software & Services, Function, Industry, and Region - Global Forecast to 2023", published by MarketsandMarkets™, the automated material handling equipment market is expected to be valued at US$48.31 Billion by 2023, rising at a Compound Annual Growth Rate of 7.8% between 2017 and 2023.
Robots accounted for the largest share of the automated material handling equipment market in 2016, says MarketsandMarkets. The end-user industries using robots in their production processes typically see a transformation in their productivity and efficiency with higher levels of output, product quality and flexibility. For example, Qianmo robots were deployed by Shentong Express Co., Ltd. (China), a Chinese shipping company, reducing labor costs by 50%.
The report also indicates that increasing popularity and superior results of automation are encouraging more companies in APAC to install automated material handling equipment. In countries such as China and Japan, manufacturers and suppliers are increasing their investments for installing automated material handling equipment at warehouses and distribution centers, which is contributing to the growth of that regional market.
The major players operating in the automated material handling equipment market are Daifuku Co., Ltd. (Japan), Hyster-Yale Material Handling, Inc. (U.S.), Jungheinrich AG (Germany), KION Group AG (Germany), and Toyota Industries Corp. (Japan), among others. Among the key market innovators are Addverb Technologies (India), Avancon SA (Switzerland), and iFuture Robotics Private Ltd. (India).
MarketsandMarkets says early buyers will receive 10% customization on this report.