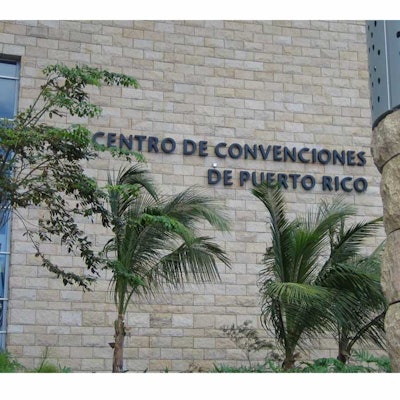 Puerto Rico's many pharmaceutical plants are looking for more efficient secondary and tertiary packaging systems. They want proven but innovative solutions and uncompromising support.
At Interphex Puerto Rico on February 2, 2007, an alliance of PMMI member companies Goodman Packaging Equipment, Packaging Machinery International and Z Automation offered a new solution.
The seminar was hosted by systems integrator Moriah Engineering Solutions and PMMI supplier members Schneider Electric and ELAU, Schneider's packaging automation specialists, and GE Industrial Systems. The machinery suppliers described a Packaging End-of-Line Solution (PELS) that manages the risk while integrating and supporting third party machinery. It is a solution owing as much to the companies' commitment, combined resources and local presence in Puerto Rico as it is on the technology and broader installed base.
Interest is high in end-of-line packaging
Interest in more flexible and efficient secondary and tertiary packaging systems is high in an industry that has already invested in primary packaging automation and is now streamlining and consolidating downstream packaging operations.
Engineering managers from Baxter, Bristol-Meyers Squibb, GlaxoSmithKline, IPR Pharmaceutical, Merck, Pfizer and Procter & Gamble participated.
They heard not only how the PELS alliance is taking responsibility for engineering and supporting pharmaceutical packaging lines, but how the initiative aligns with PMMI's value-added business strategy. (For more information on the content of the PELS seminar, see the story
Interphex Puerto Rico to feature PELS session
).
Trend toward integrated, purpose-built solutions
The PELS alliance builds on ELAU's PacDrive automation system as a common control platform providing a highly integrated engineering suite with which to integrate cartoners, case packers, wrappers, palletizers and ancillary equipment such as labelers, vision and printing systems. Validation and change management tools round out the pharma-specific control strategy.
The ELAU solution, participants noted, is not always their official plant standard. Instead, it has earned a large installed base, a growing number of corporate specifications (see the article,
ARC report challenges status quo in automation specifications
) and a growing following among innovative OEMs who use it to enable their competitive advantages. These include recipe-based, tool-less changeovers, modular design concepts, and powerful diagnostic tools.
Z Automation cartoners, for example, more than keep up with fastest new primary packaging processes, including blister machines, with cartoners that can pack up to 500 blister packs per minute. Yet, these are machines so sophisticated that they are actually simpler to operate and maintain.

Many of today's primary blister, transdermal patch, parenteral and bottle packaging machines also are controlled by ELAU's PacDrive automation system. And Goodman Packaging Equipment was the first company in the world to use ELAU's game-changing new
Intelligent Servo Module
technology on a case/tray packer introduced at PACK EXPO 2006.
ELAU equips over $1 billion worth of the world's best machines annually, with over 30,000 PacDrive systems already deployed in packaging machinery worldwide. PacDrive is the first truly integrated automation architecture, capable of performing the functions of PLC, motion control, robotics, temperature control, PLS, MES data interface and more in a single, standards-based software environment.
For more information, visit
www.elau.com
or email
info@elau.com
.
For information on these organizations click:
www.elau.com
GE Industrial Systems, makers of iFIX and Proficy
www.goodmanpkg.com
www.moriahpr.com
www.pmi-intl.com
www.pmmi.org
Schneider Electric
www.zautomation.com
Companies in this article