Baldor Electric Company: AC motor line expansion
Baldor Electric (Fort Smith, AR) has expanded its Baldor SmartMotor® line through 10 horsepower, which provides adjust-able speed-control capabilities that are designed into an AC motor as a single unit.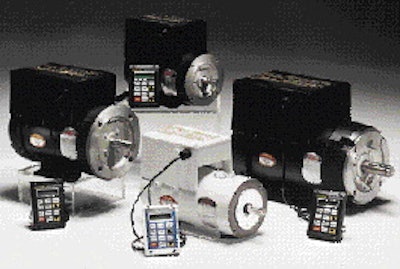 The motor reduces line voltage reflections that contribute to premature motor failures. Uses Baldor's 32-character plain-language keypad.
Companies in this article
Where the Entire Industry Meets
Discover solutions from 2,000+ exhibitors to advance your operations and network with colleagues at PACK EXPO International, Oct 23-26.
REGISTER TODAY