Foam-in-place
The Instapak® 901 is a hand-held foam-in-place packaging system from Sealed Air (Danbury, CT). It uses a built-in timer for precise control of amount and ratio of Instapak foam used.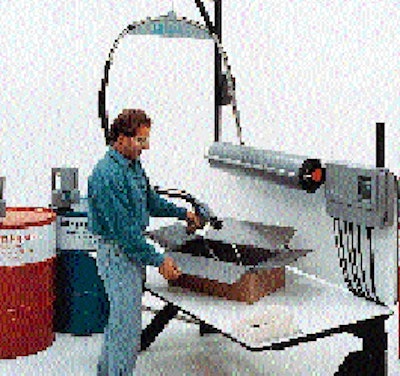 A patented, self-cleaning cartridge is adjustable for dispensing between 5 lb and 7.5 lb/min.
Companies in this article
Playbook: Flexible Pack
Learn tips for success as you explore bagging, pouching & wrapping equipment.
Download Now