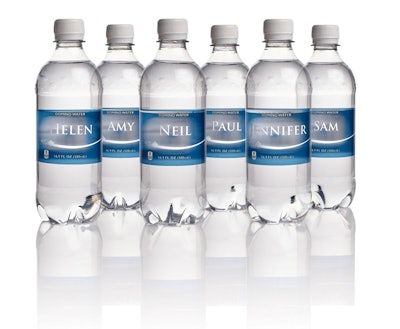 The solution is particularly well suited to printing high-definition white text in very small point sizes onto personal care labels and for other transparent label applications. With variable data print capability, the K600i White can also be used for promotions such as personalizing with different names, places and promotional games. It can also be readily integrated into an existing PDF workflow.

This white ink system has already been proven in the latest generation Domino N610i seven-color digital label press, and now becomes available for retrofitting on existing digital label presses and finishing lines via the release of the K600i White.

The K600i White is an evolution of the K600i piezo drop-on-demand ink jet system and incorporates two print bars for increased ink laydown capability at higher speeds. It has an industry standard print width of 333 mm, and runs at a production speed of 50 m/min. (164 ft./min.) or 75 m/min. (246 ft./min.) in lower coverage mode.
With the ability to print high quality small font sizes in white text, the system is both a good replacement for screen printing and is substantially more versatile. Thanks to the digital print capability of the new K-Series system, there is no need for screens or manual changeovers, which significantly reduce downtime as well as costs.


Companies in this article