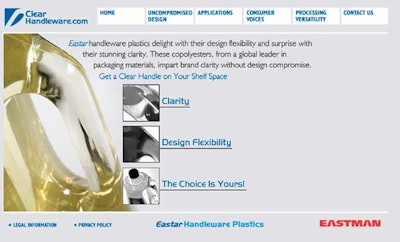 This new Web site helps the company's end-users and new customers easily navigate the requirements of packaging and labeling film specifications.
Eastman Chemical Co.
This newly released microsite provides insight into the design possibilities of Eastar plastics for handleware and other custom containers for food, beverages, and other packaged goods.
Traco Manufacturing Inc.
This redesigned site offers users of shrink film the ability to quickly find product information in a simple, self-driven presentation format. Product pages have a large, centered image for easy recognition and a "get a quote" button.
York Label
This updated site includes additional information on the company's label products and services with an enhanced navigation system. Site is equipped with a search function, discounted equipment listing, and more.
Companies in this article