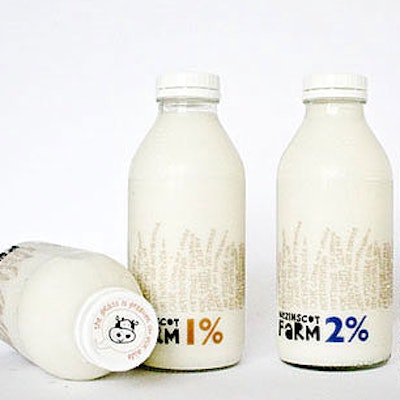 Dairy
bottles offer simple and clean design, uncluttered messaging, reuse.
Recycled wrapping paper for a variety of products may prove harder to use. All product offerings are listed right on the paper, and as the product is prepared and wrapped, the producer simply circles which product is inside.
However, with menu/offering changes, or size and shape of wrapped product, is the right item to circle always going to be included on the paper, and in clear view? What about multiple offerings prepared at one time? Seems to create potential for
labeling
mix-ups.
Love the creative thinking, wonder if this "one size fits all" approach can work.
This still stands as a great case history of some beautiful packaging that emphasizes the "haute eco" sustainable approach.
Get your daily dose of global packaging trends, follow me on
Twitter
.