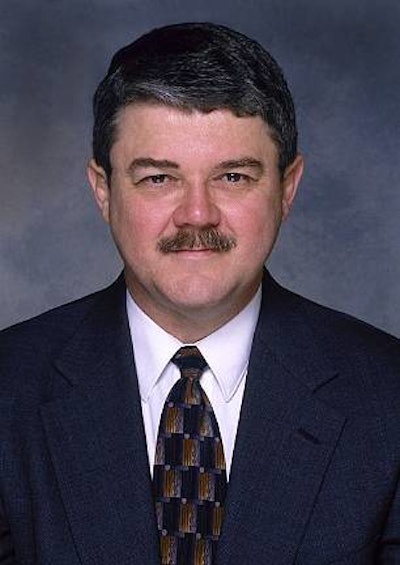 When I worked in manufacturing we would hire, every year, a summer engineer to the same task: Investigate scrap and how to reduce it. The engineers all came up with the same set of recommendations, most of which were either impractical or not cost justified. Finally I asked my boss why we did this every year. He told me that even though they didn't produce results directly, the mere fact that someone was checking and investigating reduced scrap by 10% or more for the three months of their assignment and that extended for 3-4 months after they left. Those engineers paid for themselves three to five times over, every year.
It is good to remember this "placebo" effect when we examine the results of the recently released independent study conducted by Dr. Bill Hardgrave of the University of Arkansas.
Even when you factor in this effect, it is not a surprise that Wal-Mart's RFID project has provided real value to them. After all, Wal-Mart tends to be good at what they do. What was interesting was the scope of the impact of RFID. Specifically, the study compared the results of 12 pilot stores with RFID to 12 control stores without the technology. The pilot stores saw a 16% reduction in product stock-outs and they were 63% more effective in replenishing out-of-stock products. This wasn't a simple snapshot view; it lasted 29 weeks and included stores in each Wal-Mart format. Wal-Mart has been encouraged enough by these results to begin rolling out the pilot technology to three times as many stores as those currently involved and to twice as many suppliers.
Is all this due to RFID?
The question is did RFID deliver these results by itself? What else was needed? The answers are no and a bunch.
Remember what RFID is; it is just another automatic identification technology. It provides the same data that others can get by manual data entry, hand held bar-code scanners, fixed bar-code scanners, or point-of-sales scanners. The trick is that it doesn't require human intervention to provide the data or line of sight to the bar code like the other methods do. In and of itself, this enables but doesn't provide the results that Wal-Mart has seen.
Wal-Mart has the forecasting and replenishment systems and processes in place. It has added visibility to the scanner network so that these systems and store operations can see what is where and react proactively. Without these systems, RFID doesn't make the difference. Without an organizational focus on maintaining the availability of product to sell on the shelves, the systems and technology won't deliver on their potential.
What about the DoD?
Don't forget the U.S. Department of Defense. It has been pushing its own RFID initiative for essentially the same reasons as Wal-Mart. Recently, David Wyld of Southeastern Louisiana University released a lengthy report RFID: The Right Frequency for Government that provides a detailed look at the progress the DoD has seen. (click here for the Web page containing the link to the PDF download of the 112-page report). In one situation, Wyld quotes Col. Glenn Walker that "adding technology without first implementing the right organizational and doctrinal changes only means that we know more quickly that we're in trouble—and we [still] have no way to fix it."
What can you do?
Wal-Mart has provided its trading partners with access to the RFID scan results throughout its network. Creative CPG companies should see the possibilities that this data opens up for them. Specifically, they should see that equipping their supply chain with RFID enabled processes and systems can give them a competitive differentiation. Specific possibilities that we have written of before remain:
1. Visibility into product sales performance. The movement of cases from the backroom to the retail floor is more readily available through this means than is typical of most point of sales systems. It gives the CPG timely (and time stamped) information about how its product is doing in the marketplace. Be proactive; help your customer to know they need more of your product, especially if they don't have systems like Wal-Mart.
2. Support for replenishment programs. The consumption data can be used to help trigger replenishment shipments. If Wal-Mart can use the data to restock more quickly, suppliers can use the data to step up sales to Wal-Mart. The downside is that suppliers should be prepared for more frequent yet smaller orders.
3. Support of sales promotion programs. Use the data to craft promotion programs that can be used to sell more in targeted markets or to enhance sales of lagging products. The data can be used to assess the success of the promotion.
It is encouraging to see Wal-Mart's results and to realize that they are a fact-based endorsement of the value of RFID. It is also sobering and confirming to recognize that RFID can't do this by itself. It is about processes, systems, and technology working together. As Dr. Hardgrave has said, "you can clearly see the positive impacts each time Wal-Mart made system enhancements to take advantage of the new data. It really has been quite amazing."
Thomas Ryan is an information technology and logistics professional with more than 25 years of experience in warehouse and transportation operations and systems, enterprise integration technology architecture, and supply chain collaboration enablement through the application of technology. He has worked for Procter & Gamble, among other companies. Ryan is currently Principal, TKR Consulting Associates. He can be reached via e-mail at tomryan@tkrconsulting.com.
Companies in this article