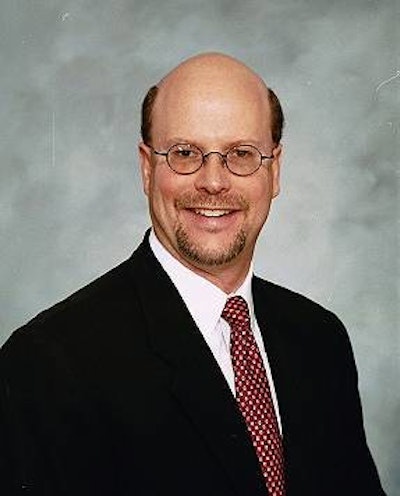 The Fibre Box Association (FBA) has conducted a study on the environmental and product stewardship implications of recycling old corrugated containers (OCC) containing radio frequency identification (RFID) tags.
As RFID tags come into widespread use, it is expected that increasing numbers of these devices will enter recycling mills as part of OCC. FBA, through its RFID Task Force formed in November 2003, wanted to research the effect of copper foil and conductive silver ink in recycling operations, since potential concerns could arise if metals are present in wastewater, solid residuals or product at concentrations that approach or exceed regulatory limits. The association commissioned the National Council for Air and Stream Improvement (NCASI) to conduct the study. NCASI studied two types of passive RFIDs—a poly-laminated copper foil antenna presently in common use and an un-laminated printed silver antenna—by processing them through a pilot recycling and paper-making facility at Western Michigan University. The results of the study indicated the following:
* Laminated copper foil antennas don't readily break down and are removed early in the pulping process as a non-recyclable solid waste.
* Silver ink from printed, non-laminated labels tends to remain with the paper substrate and is not easily extractable from the finished paper.
* Silver in effluent, solid waste and product streams are below the identified regulatory thresholds.
* For more information, or for a copy of the complete study, please contact Brian O'Banion, FBA Vice President, at the phone number below or via email: bobanion@fibrebox.org.
The FBA recently released a study that evaluates the negative cost impact that RFID will have on corrugated box suppliers.
Companies in this article