Shurtape Technologies
Hickory, NC 28601
---
Company Overview
View our complete line of packaging tapes and innovative tape applicators that can help you achieve a reliable, secure seal – every time. We demand consistent product performance, on-time delivery and relentless customer service to help keep you working at peak production.
Adhesives, tapes, packaging equipment, carton sealing, case packing, tape monitoring
Leaders in Packaging
Number of employees:
1,500 globally
Geographic sales distribution:
Products available globally
Sales Channel:
Distributors
Warranty/Guarantee:
Products are guaranteed for material and workmanship; warranty limited to replacement or reimbursement of purchase price at company discretion.
P.O. Box 1530
Hickory, NC 28601
United States
At Shurtape, we design, develop and craft our tape to one simple standard. Yours. We know you demand a secure carton seal. We know you understand the importance of uptime on your packaging lines. We know you won't settle for anything less than exact. It's what has guided and inspired us every day since 1955.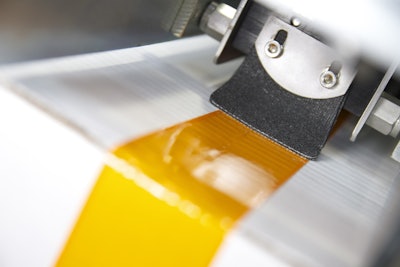 Created in North Carolina as Shurtape Technologies, LLC, we're a privately owned, fifth-generation global corporation that designs, manufactures, and distributes pressure-sensitive tapes that make our customers' lives easier and help them do their jobs better. We proudly serve a variety of markets, including packaging, building & construction, HVAC, abatement, professional paint, stucco, electrical, industrial, repairs and operations (MRO), arts & entertainment, and transportation. And we continually remain engaged with our markets and the customers and craftsmen who use our tape so we can deliver what they need – to the absolute highest standards. Our Packaging Solutions are engineered to provide consistent, reliable seals – every time. Our HP Series hot melt packaging tapes hold strong and perform reliably to the core to deliver efficient tape consumption with less waste. To enhance your packaging lines, we offer a variety of manual and automated packaging solutions, including ShurSEAL®, which combines our HP Series packaging tape with innovative tape application technology - included Folded-Edge® Technology - to produce packaging line efficiencies and secure, tamper-evident case seals that can be opened without the use of a knife or sharp object. No matter the application, our packaging products are designed to keep you working at peak production. As we continue to grow, the basis of our success remains the same: our relationships with our customers and craftsmen. It's why we demand consistent product performance, on-time delivery and relentless customer service. It's also why we never stop innovating our product lines, investing in manufacturing or improving our distribution. In other words, we work to do our job the way you do yours.
Fill out the form below to request more information about
Shurtape Technologies
Key Contact