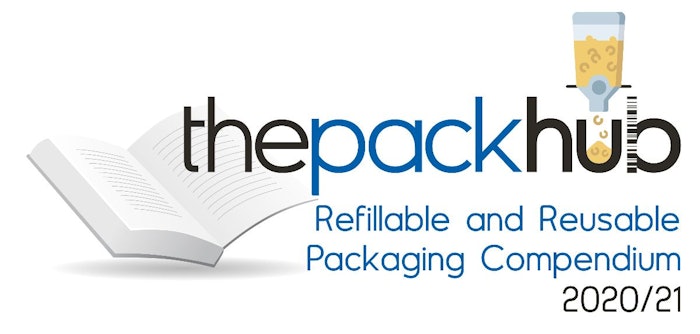 The development of sustainable packaging continues to be a strategic priority and there is one particular sustainable trend that is growing fast. Refillable and reusable packaging is advancing rapidly with ThePackHub's Innovation Zone database reporting a 68% year-on-year increase in initiatives.   
ThePackHub's Refillable and Reusable Packaging Compendium 2020/21 is packed with vital trend information, analysis and insight about the fast growing refillable and reusable packaging market from a global perspective. 
---
See it Live at PACK EXPO Connects Nov. 9-13: Smart Glasses: Next Generation Customer Support For Packaging Equipment, by BEUMER Group. Preview the Showroom Here.
---
Find out which brands, retailers and suppliers are bringing refillable and reusable innovations to market and what you need to do to succeed.The in-depth review includes a unique and comprehensive summary of 175 of the latest refillable and reusable packaging innovations covering initiatives across consumer categories from around the world. 
The Refillable and Reusable Packaging Compendium 2020/21 includes:
– 175 market initiatives with visuals, analysis and comment
– consumer insight - find out the views and opinions of the end customer via our exclusive bespoke research
– 17 key expert interviews  - understand the views of leading industry players shaping market growth
– industry contacts summary - a comprehensive list of the key global contacts
Refillable and Reusable Packaging Compendium 2020/21 comprises 289 pages. The price is just $587. The Compendium is available in searchable PDF format now.
 Find out more and order here Innovation Zone members can save even more.