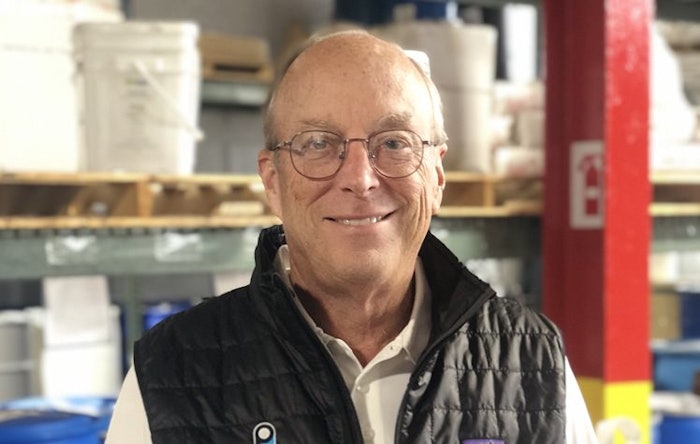 To say it has been quite a year is an understatement. While the COVID-19 pandemic has greatly impacted our daily lives, it has also opened many doors to new opportunities and innovations for our industry. A majority of my conversations with other CPA members have been positive and optimistic. Many members have even seen significant increases in business and have solved interesting challenges along the way. Who would have thought hand sanitizer would be such hot commodity!
CPA, The Association for Contract Packagers and Manufacturers, has been working hard to support and provide information to our members during these trying times.
We are extremely pleased to report we have begun to post the Request for Quote (RFQ) data on the CPA website. It is the first time we have aggregated the data and summarized it for members to review and use. The report includes summary charts to act as a high-level overview, as well as more detailed data. The report will be shared monthly, quarterly, and annually and will be emailed to the primary contact and any RFQ contact at each CPA member company. If you have not seen this data yet, be sure to check it out!
In other news, after thoughtful consultation with the CPA Board of Directors, CPA has made the difficult decision to postpone its in-person Annual Meeting originally set to take place in Clearwater, Fla., in March 2021. The CPA Board determined that due to the evolving COVID-19 pandemic and current state and local regulations, it is not possible to have a safe and productive event in 2021. The event is being postponed until February 2022 and will take place in Clearwater. 
Instead, we are moving ahead rapidly with a series of virtual events in early 2021. While they will not replicate the Annual Meeting, they will ensure members and the contract packaging and manufacturing industry remain connected. We are planning to host multiple virtual learning opportunities for our members and the industry that will include presentations and panel discussions that would have been featured during the 2021 in-person event. Don't miss announcements for these sessions via the newsletter, email, and social media, as well as the CPA website.
---
---
CPA's committees are the heartbeat of the association. This is very evident with our Education Committee, co-chaired by Jerry Thompson and Jason Tham. This committee is currently piloting programs and platforms designed for the membership and its needs.
From partnerships with The Packaging School and PMMI U for basic educational content, this committee has begun further outreach to others with educational content pertinent to our industry. One such program is the recently launched Nulogy University & CPA Education Courses program, which offers free access to select, contract packaging industry-focused Nulogy University courses for CPA members. We will start with 13 courses that include a Contract Packaging 101 guide and some of the best practices in Contract Packaging and Manufacturing.
PACK EXPO Connects was great event. While it was virtual, CPA and its members had an opportunity to get in front of potential clients, and many more reached out to our members via this new virtual platform. We had a great response to The Solutions Room presentation on the State of the Industry report, and the Jumpstart session was a real hit, with a CPG's perspective opening the day. The Ask the Expert program has led to several interesting opportunities for members and for the association.
We have officially launched the much-anticipated 2020 State of the Industry report. The newly expanded report now features sections on M&A and machinery trends. It also includes sections on defining the food/CPG industry by scope and revenue; industry CAGR 2020–2025 by sector; industry consolidation trends; customer views on the changing marketplace; the current labor market and widening talent gap; demographics on size, company age, locations, and revenue; and sustainability trends. Every member of CPA is entitled to the Executive Summary of this report at no cost, as well as a discount on the cost of the full report. We will be featuring the data in several presentations and events over the next few months. Check out the CPA website for more information.
It's that time of year again: CPA Membership renewal is due. Members of CPA comprise the nation's leading CP/CMs. CPA works to connect member companies with those seeking help with products, processes, and packaging while also providing business development support, education, networking opportunities, and industry intelligence to our members. By renewing your CPA membership, you will continue to have access to industry expertise and best practices and will be actively supported and promoted throughout the year by CPA. If you haven't checked out your many membership benefits, see www.contractpackaging.org/join.
---
See: CPA's 2020 Annual Meeting a Huge Success
---
Once again, it has been a privilege to be leading such a prestigious and dynamic association. As a long-term member and now President, I see the future is very bright and filled with huge opportunities for CPA. I look forward to working with all of you in 2021 and wish you all the best in the new year.
Mark O'Malley is President/CEO of Paket Corp., www.paketcorp.com.