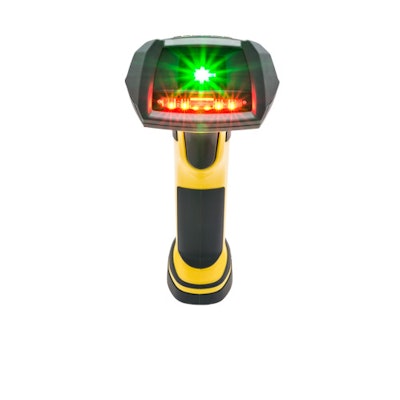 The best in class algorithms decode even the most challenging barcodes—including Direct Part Mark (DPM) codes—quickly and easily. And, the flexible modular design ensures the DataMan 8050 readers are ready to meet ever-changing communication needs.
There are two models in the series—the 8050 and the 8050X. The DataMan 8050 barcode reader is optimized for reading 1-D and 2-D label-based barcodes with the fastest performance. The DataMan 8050X barcode reader reads 2-D DPM codes as well as 1-D and 2-D label-based codes quickly and easily.
For 1-D barcodes, the 1DMax+ algorithm with Hotbars image-analysis technology gives DataMan barcode readers unprecedented performance on damaged or difficult-to-read codes. For 2-D codes, the advanced 2-D algorithms are optimized for speed and robustness reading virtually every type of barcode symbology every time.
The DataMan 8050 Series of industrial barcode readers feature field interchangeable communication modules and enable one reader to be configured to meet specific communication needs. The readers are also constructed to handle the harshest environments. Industrial features include a lanyard hook for easy retractor mounting, a bright centralized aimer for clear targeting, and a loud beeper and indicator lights for better operator feedback.
Companies in this article