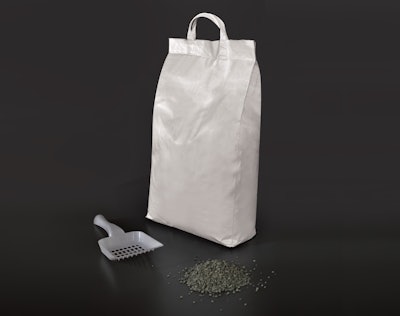 LennoKraft can be used for various packaging applications for the food and non-food industries.
"With the launch of LennoKraft, Stora Enso broadens its packaging paper range with a white coated kraft paper that offers a novel product to the kraft paper market. Unlike conventional coated papers, LennoKraft features high tensile and tear resistance, coupled with high stiffness and excellent bending and burst resistance. The coated kraft paper also stands out thanks to its high bulk and high opacity. Its strength characteristics and visual appearance make it an ideal choice for a variety of packaging applications," says Eckhard Kallies, Vice President Stora Enso Speciality Papers.
LennoKraft is produced at Stora Enso's Uetersen mill in Germany in basis weights of 90, 110 and 140 g/m2. Its white, glossy surface support printing of attractive images in gravure, flexographic and offset printing. LennoKraft contains no optical brighteners and is suitable for the production of food packaging. According to BfR recommendation 36 and FDA, LennoKraft is suitable for direct contact with dry, moist and fatty foodstuffs. Applications include, for example, single- or multiwall bags and sacks, grocery bags, pouches banderols and envelopes. LennoKraft can also be used for lamination and extrusion coating.
Companies in this article