Qosmedix: Lip balm container and cap
Qosmedix offers its 0.14-oz, 4-ml container and cap for lip balm, solid makeup, or fragrance. A twist-up bottom advances the product and the push-on cap secures it in with an audible snap.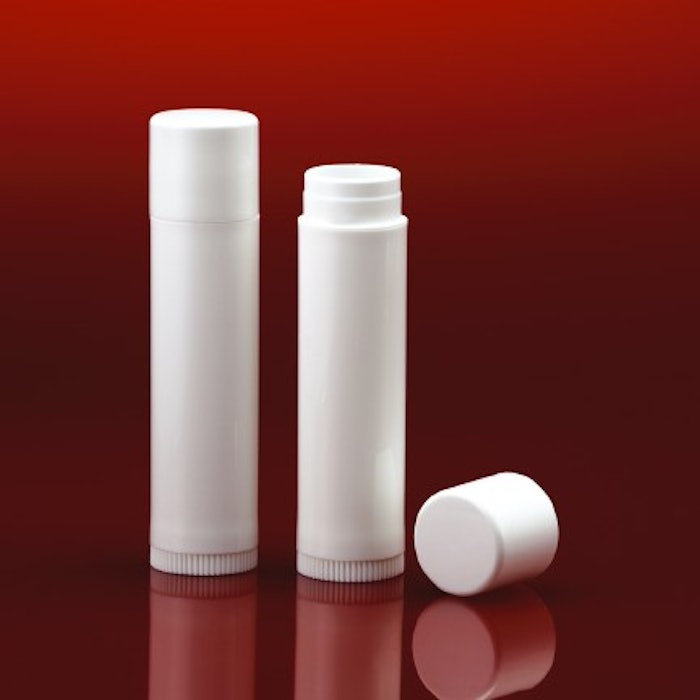 Polypropylene containers come in white, black, and natural. Imprinting is also available.
Companies in this article