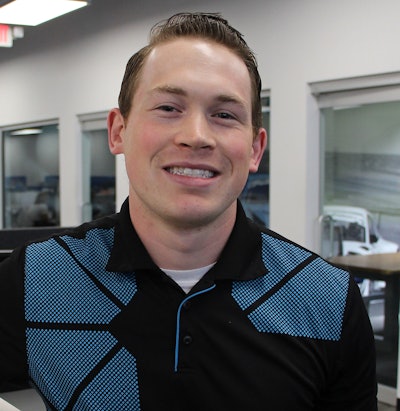 About his new opportunity, Cothran l says: "Ever since I joined BluePrint, I have felt that I had found a company whose vision aligned completely with my own. BluePrint is a customer-centered company with an established record for providing flexible solutions. I am very excited to take on a larger role and look forward to continuing BluePrint's legacy."
Cothran holds a bachelor's degree in Mechanical Engineering and Spanish Language from North Carolina State University and has worked at BPA for nearly 2 years. He transfers from our applications department and has prior experience with a plastic extrusion manufacturer. In his new role, Cothran will be responsible for North Dakota, South Dakota, Nebraska, Minnesota, Iowa, Wisconsin, and Northern Illinois.
Cothran can be reached at 804/895-5666 or via email at michael.cothran@blueprintautomation.com.
Companies in this article