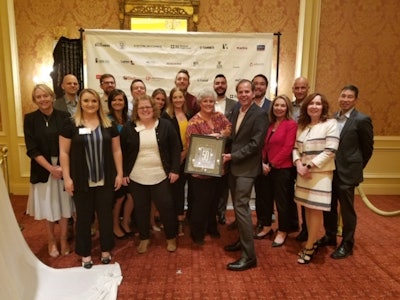 Packsize ranked #25 on Utah Business' Fast 50 list as one of Utah's fastest growing businesses. It also received two Business Intelligence Group 2019 Sustainability Awards:
Sustainability Product of the Year: On Demand Packaging®Systems—Packsize's ingenuity in preserving raw material began through its pioneering ability to create a right-sized box for every product, on demand. As a revived interest in sustainability focused on packaging builds worldwide, Packsize customers are already well-aligned with the growing base of business, regulatory, and consumer attitudes toward reducing societal and environmental impacts. By combining advanced machinery and workflows, recyclable materials, and intelligent software, On Demand Packaging® systems produced more than 300 million right-sized boxes in 2018 alone, eliminating an estimated 25 tons of CO2 for every 1 million sq ft of corrugated saved.
Sustainability Hero of the Year: Hanko Kiessner, Founder and CEO
The recognition pays tribute to Packsize CEO Hanko Kiessner's passion for sustainability, and its advanced and automated right-sized packaging on-demand solutions.
An entrepreneur and visionary, Kiessner established the goal of creating "Smarter Packaging for a Healthy Planet®" for Packsize in 2002. Through his leadership, Packsize sets the trend for on-site box-making via innovative sustainable packaging technologies. Kiessner also founded Leaders for Clean Air (LFCA), a Utah-based non-profit focused on clean energy and zero tailpipe emissions.
Companies in this article
Videos from Packsize International, LLC