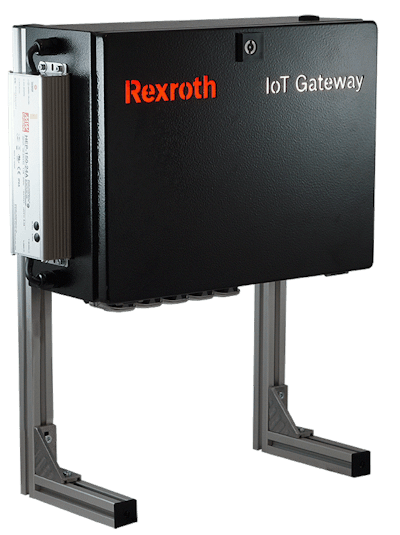 Possible applications include:
• Retrofitting older machines to upgrade them to I4.0 technology. The IoT Gateway Rack has the ability to connect to legacy PLCs and simple digital and analog I/O to collect data from machines that were manufactured without I4.0 data transfer capabilities.
• Monitoring Conditions where no controller exists. The IoT Gateway Rack can connect directly to standard digital and analog I/O sensors, but also ambient condition sensors such as the Bosch XDK and CISS sensors and the Rexroth SCD sensor. In this way, the IoT Gateway Rack can be an edge device to collect, process and forward data to upper level analytic systems.
• New machines that need Plug-and-Play I4.0 adders. OEMs can use the IoT Gateway Rack as an optional addition to their existing machines without changing the main design. This allows OEMS to provide additional I4.0 options for customers who demand certain additional functions.
Key Benefits to the customer (vs. competing products, other technologies):
• Plug and Play – it's ready to plug into a standard 110V outlet
• Rated for industrial environments – it is certified for the environment where it will be deployed
• Complete – no time needed to design, size components or build reducing the ROI of integration
• Configured, not programmed – the IoT Gateway is configured with simple, integrated web-pages. It isn't necessary to know programming languages to get it up and running.
• Flexible – it connects to popular PLC systems and I/O as well as well-known cloud architectures.
Companies in this article