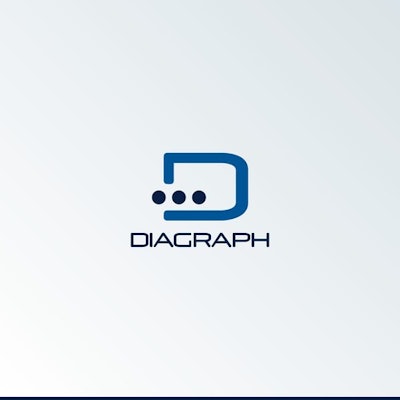 Additionally, Diagraph has a new modern logo, updated visual identity, and refreshed website.
Brand Values
Diagraph´s new brand identity focuses every aspect of the company´s business on providing hassle-free marking, coding and labeling for customers. This is achieved through an unwavering commitment to three core brand values – reliability, partnership and simplicity.
Far from an isolated marketing exercise, the new brand values represent the culmination of years of careful listening to customer priorities and a comprehensive top to bottom overhaul of Diagraph´s entire business structure. Moving forward, all aspects of the company´s business (including new product development, customer service, billing, delivery and human resources) are being driven by a shared commitment to providing products that are easy to use and being a company that is easy to work with.
Top to Bottom Brand Reorganization
As part of this new strategy, sister companies within the ITW Marketing & Coding Group will be rolled into the Diagraph brand.
Trident, the inventor of the world´s only repairable and longest lasting piezoelectric print engine, and Norwood inventor of the world´s first hot stamp imprinter for the food industry will become part of Diagraph Marking & Coding. The Trident name, respected worldwide and synonymous with rugged industrial design will remain the product brand name for piezoelectric print engines. Norwood Marking Systems will be completely consolidated into Diagraph with all new thermal transfer technology being produced under the Diagraph name.
This strategic focus on making marking, coding, and labeling easy will be rolled out across Diagraph's operations worldwide, including Diagraph Mexico, Diagraph Asia, and Diagraph's European operations through Allen Coding. Additionally, the Diagraph Global Partner Network of certified distributors will benefit from forthcoming products, programs, and services – extending the benefits of this new strategy to all Diagraph technology users.
Strategy in Action
In the weeks and months ahead, customers will see the launch of a number of new products, services, and logistical enhancements all designed to make product marking easy.
Printing systems have been designed for market-leading uptime. Interventions are minimal, tool-less where possible and simplified with the goal of minimal touches for routine items like message editing, consumable replenishment and filter changes. New product development is focused on machine level communications and connectivity, with an emphasis on simplifying diagnostics and increasing uptime through preventive and predictive maintenance.
A comprehensive service offering underscores Diagraph´s desire to partner with its customers in all aspects of their coding and labeling operations, allowing customers to remain focused on their business. Service programs have been designed to match the skill level of customer maintenance teams.Levels range from "DIY" to "never lift a finger". Pro-active need anticipation and one-call-resolutions are guiding goals behind all service programs.
Context: 125 Years of Thinking Ahead
Diagraph, the world´s oldest product marking company, is celebrating its 125th Anniversary in 2018. The company has stayed relevant for over 100 years by anticipating industry trends and strategically realigning the brand to meet evolving market needs.
This approach has allowed Diagraph to remain at the forefront of global product marking needs with an impressive array of breakthrough technologies including: the world´s first stencil cutting machine (1893), the world´s first circular stencil cutting machine – the Diagraph (1902), the world´s first roll coder – the DiCoder (1969), the world´s first integrated valve jet technology (1986), the world´s first high resolution piezoelectric barcode print engine – Trident technology (1990), the world´s first centralized ink delivery system design for high resolution inkjet (1996), the world´s first automated cleaning system for high resolution inkjet technology (2002) and the world´s first all-electric automated labeling system platform (2008).
Diagraph´s new global strategic commitment to making it easy for manufacturers to make the perfect mark on their product represents a new chapter in Diagraph´s forward-looking leadership.
Companies in this article
Videos from Diagraph, An ITW Company